Georgetown's Reimagined West Heating Plant
Posted by Mark Washburn on Friday, April 29, 2022 at 9:25 AM
By Mark Washburn / April 29, 2022
Comment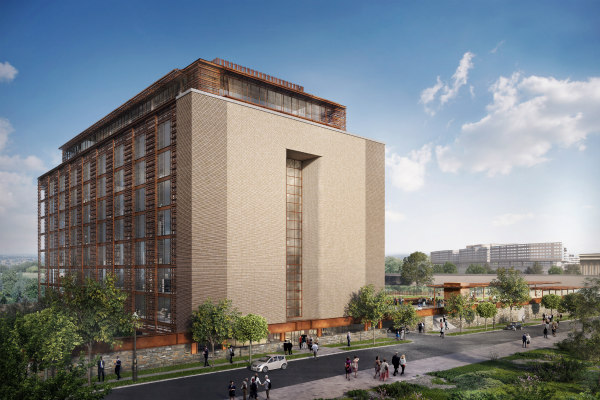 An old heating plant in Georgetown could soon be reimagined into luxury condos. It's the latest proposal for the area, and one that could mean major redevelopment in the near future for Georgetown.
Plans call for turning the decommissioned steam-heat facility into dozens of new condominium homes. Crews will retain the façade of the 1940s-era West Heating Plant on the street side, then add a new public access lobby with floor-to-ceiling windows framing a massive airshaft and helping to expose some of the building's original brick.
The new and improved site will feature operable shutters in reference to the plant's mechanical components, and also add some other features that complement its decades-old art deco style points. One side of the building will be mostly glass with large balconies overlooking nearby Watergate and the Kennedy Center.
The old heating plant was originally built by the federal government in the late 1940s but ceased operations in the mid 1990s. It was finally decommissioned in 2000.
Developers snapped up the property a few years later at a public auction. Not only will the new design of the building pay reference to the site's industrial history, but also push it forward to the future.
The plan for the new property is to preserve about 30-percent of the existing building. While doing so, crews will reconfigure the property and add more modern features and finishes to turn it into new condominium homes.
Shared amenities planned for the site include a swimming pool and wine cellar, along with a bar, library, and some common rooms. As well, the project also calls for adding a new one-acre park on top of the parking garage.
It will be used to link up to Rock Creek Park and Georgetown Waterfront Park. There will also be a new bridge spanning the C&O Canal.
Search Georgetown Condo Developments