Georgetown: Two Urban Villages
Posted by Mark Washburn on Friday, March 16, 2018 at 1:30 PM
By Mark Washburn / March 16, 2018
Comment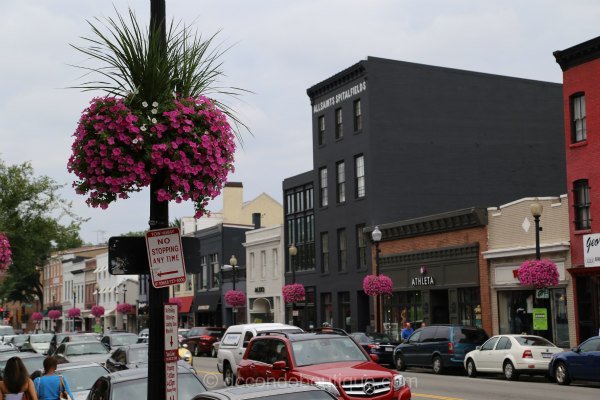 It's a case of east versus west in Georgetown, with two villages vying for their own identities. For years known as East Village and West Village, or rather the area to the east of Wisconsin Avenue NW and the area to the west, the two villages combine to make up one of the hottest locations in the DC area.
Georgetown is known for its more affluent residents and gracious properties, with a reputation, reliable or not, that East Village is slightly more pronounced in that area. The village is home to several impressive estates, including Tudor Place, the elegant Evermay and the now regal museum and research library of Dumbarton Oaks.
In reality, though, you'll find exquisite homes on both sides of the roadway and some big name residents, including politicians and noted journalists that call both villages home. The West Village is home to some of the area's most historic and lovely single-family homes, set alongside cobblestone streets. It's also home to popular Volta Park with its neighborhood swimming pool and outdoor recreation.
While the East Village puts its residents within an easy stroll of Foggy Bottom, Dupont Circle and the Metro, Georgetown University is a major player in the West Village. With a rich history dating back father than even the capital city itself, locals have long told tales of the two sides.
Some suspect the dual villages had to do with church members who separated from their congregation and set up their own church across town, while others have simply always heard that one side is more elite than the other and the other side is more vibrant. Yet others argue the differences are based on the perception of differing traffic and walkability between the two.
Whatever the real reason, it's certain that Georgetown only gains from the beauty of each location. Filled with delightful homes and properties and enviable features, Georgetown is simply known these days as a place of two villages in the city.