Georgetown: DC's Livable Neighborhood
Posted by Mark Washburn on Friday, March 9, 2018 at 12:02 PM
By Mark Washburn / March 9, 2018
Comment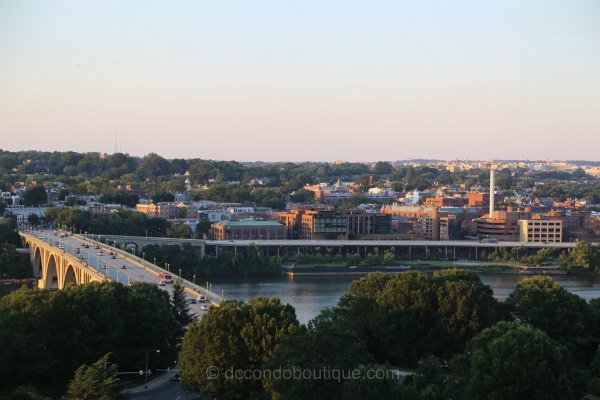 From trendy new destinations to traditional row homes, shops and plentiful green space, Georgetown is truly one of DC's most livable neighborhoods. The highly sought after neighborhood is both charming and authentic, providing a large number of things to do and places to go.
While Georgetown is no doubt at the top of the list for many tourists, it's also a fantastic place to call home. You'll find many of the area's best boutique shops in Georgetown, along with unique dining spots and retailers. In addition, the neighborhood is full of biking and running trails plus numerous parks that make it easy to enjoy abundant outdoor recreation.
The area is also known for housing an impressive collection of original row houses as well as meticulously maintained mansions. The picturesque streets of Georgetown are additionally complimented by some newer, more modern offerings along the waterfront, where more contemporary-style condos and lofts are joined by fashionable and industrial collections.
Once a small port town that predates even DC, Georgetown continues to maintain an individual charm all its own. That is what makes it so attractive to a diverse number of neighbors, a place where students mix with diplomats, in one of the area's most desirable and coveted neighborhoods.
These days, city leaders are tasked with not only preserving the original character of the neighborhood, but also coming up with plans to help push it into the future. Such proposals include looking at revamping things like transportation with a possible gondola project, expanding the streetcar system and making the area even more pedestrian friendly.
In addition, some plans also call for developing new restaurants and shops in the area and restoring some of the older buildings of the neighborhood. Plans are already underway to develop part of the canal into a new community park, further helping to maintain Georgetown's image as one of DC's most livable and sought after communities.