Georgetown: DC's Elite Neighborhood
Posted by Mark Washburn on Sunday, November 20, 2016 at 10:37 AM
By Mark Washburn / November 20, 2016
Comment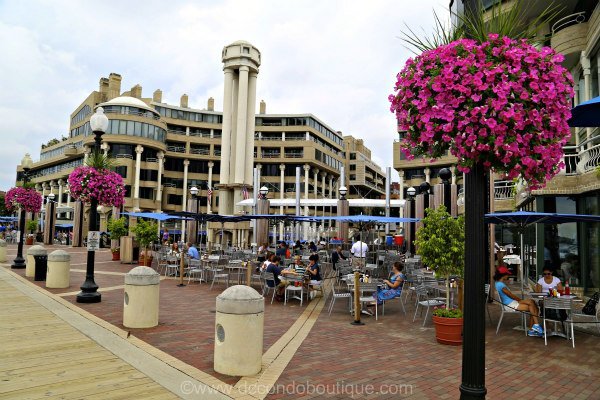 Filled with upscale restaurants, stores, historic buildings and high-end real estate, Georgetown easily maintains its reputation as one of DC's most elite neighborhoods. From meticulously restored row houses that date back to the 1800s to multi-million dollar homes with expansive river views, Georgetown rivals even some of the most exclusive communities of the entire region, complimented by pedestrian-friendly streets and impressive selections in homes and condos.
Bordered by the Potomac River on the southern side, Rock Creek to the east and Georgetown University on the western edge, Georgetown is home to newly developed condominiums and redeveloped row houses as well as a unique blend of Federal, Georgian, Queen Anne style and Romanesque architecture. Expect to find more contemporary designs just south of M Street, with a range of luxury condos, restaurants and office space right along the waterfront. As well, other options range from early 1900s-era brick townhouses to those designed in the 1960s, plus sprawling penthouse units and cozy one-bedroom condos.
Listed on the National Register of Historic Places, the historic district of Georgetown includes such notable landmarks as the Mount Zion United Methodist Church and the Old Stone House, plus several foreign embassies, upscale hotels and much more. High-end, designer stores dot the area while the waterfront attractions of Washington Harbour regularly draw in locals and visitors alike. As well, the neighborhood is known for its easy access to outdoor recreation, from the many trails to the waterfront access made possible living in Georgetown.
The grand homes of Georgetown only add to the area's appealing charm, as the tree-lined streets make way for upscale shopping, impressive art galleries, appealing restaurants and historical connections. As the sun sets the community also comes alive with a range of options from live music to waterfront dining in the elite neighborhood of Georgetown.