Georgetown Canal Study Underway
Posted by Mark Washburn on Wednesday, June 28, 2017 at 10:50 AM
By Mark Washburn / June 28, 2017
Comment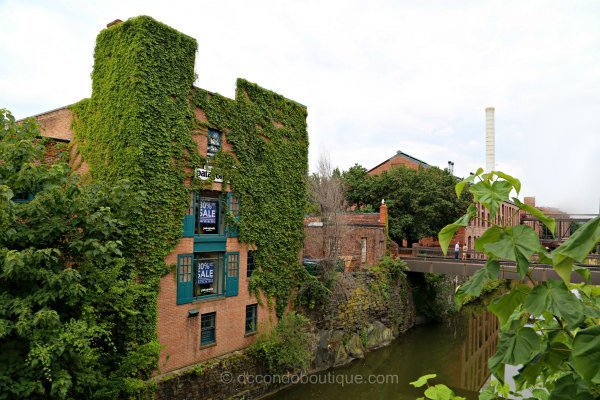 A study is now underway to reimagine a one-mile stretch of the Georgetown Canal. Right now designers are working with the National Park Service and Georgetown Heritage, a local nonprofit, to gain input from the public, asking area residents and city leaders for ideas, while offering some conceptual elements of their own.
Project goals include not only improving access to the canal for everyone, but also repairing some of the infrastructure. Designers also hope to preserve and highlight the canal's historical significance while at the same time giving people a place to take a leisurely stroll.
At a recent public meeting designers presented their findings, while those in attendance expressed the importance of preserving nature and green space while improving things like safety and lighting. Improved access was also noted, while others admitted they hope the canal will not become too overcrowded in the future, but rather maintain its current sense of peacefulness and serenity.
The larger stretch of the Chesapeake and Ohio Canal was constructed in the mid 1800s, once used to link transportation between Georgetown and western Maryland. Since the 1920s, though, the canal has been a national park, complete with a scenic-rich running path, yet some claim underused by area residents and in need of revitalization.
The architecture firm in charge of coming up with the design is the same company behind New York's High Line. While that project involved reimagining an industrial space along an old railroad line, it shares some similarities. Both locations have been noted as overlooked space, in need of a project to respect the original design while implementing more modern features and adapting to new needs of the community.
Public comment on the Georgetown Canal is being accepted through early July, to be followed up by some smaller meetings in the future. A design concept, including recommended phases and cost analysis, should be released in summer 2018.