Fun Activities On The Georgetown Waterfront
Posted by Mark Washburn on Friday, September 6, 2013 at 2:53 PM
By Mark Washburn / September 6, 2013
Comment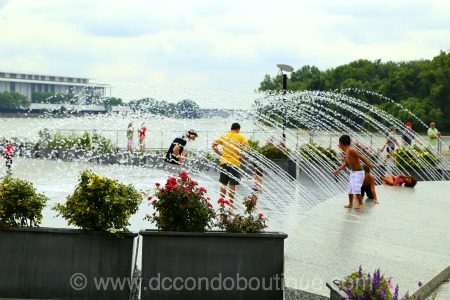 Georgetown offers residents and visitors alike an abundant variety of outdoor activities, including a new scenic water taxi, terrace-seating at fine restaurants, kayaking and recreational sports on the Potomac River, and bicycling or jogging on a 184-mile towpath along the river. 

Potomac Water Taxi
A new water taxi will take Georgetown residents and tourists to or from the National Mall on the Potomac River.  The new service will debut soon by the Potomac Riverboat Company.  The 49-seat water taxi, also connecting to National Harbour, will run Tuesdays through Sundays.  Tickets will cost $5-$30, depending on which route you take and if it's round trip.

Waterfront Dining
Sequoia Restaurant, a long-established white-tablecloth restaurant on the Georgetown waterfront, hosts brunch buffets, happy hours, live jazz music, lunch and dinner.  The restaurant features eclectic American cuisine coupled with magnificent views of the Kennedy Center of the Performing Arts, the historic Watergate Hotel and the Potomac River.  Sequoia has a 3-tier outdoor terrace at the edge of the Potomac River; it is located at 30th and K Streets, NW. 

Watersports
One of DC's most famous historic boating locations, the Key Bridge Boathouse, is perfect for people who love adventures on the water.  Lessons are provided for kayaking, canoeing, and paddleboarding as well as rentals.  Located at 3500 Water Street, NW, the Key Bridge Boathouse is directly under the Key Bridge on the Georgetown side of the river.

Georgetown Waterfront Park
Extending from the Washington Harbour complex to Key Bridge, the Georgetown Waterfront Park is a 10-acre National Park along the Potomac River.  It provides a green space for visitors and many recreational activities for cyclists, skaters and pedestrians.  The Georgetown Waterfront Park has car-free pathways with views of boaters, kayakers and competitive crews as well as of Roosevelt Island and the Key Bridge. 

C & O Canal
The Chesapeake & Ohio Canal, fondly known to locals as the C & O Canal, remains a favorite place for hikers, joggers and bike enthusiasts.  The 184.5 mile long C & O Canal is located along the Potomac River, beginning in DC and ending in Cumberland, Maryland.  The canal's towpath is car-free.  The first 20 miles in DC is the most used.

If you enjoy the Georgetown waterfront as much as we do, maybe it is time to make it your home.  There are a limited number of DC condo developments located near the Georgetown waterfront including 3303 Water, Residences at Harbourside and Washington Harbour Condos.