Friendship Heights: Where Washingtonians Go To Shop
Posted by Mark Washburn on Friday, December 26, 2014 at 11:18 AM
By Mark Washburn / December 26, 2014
Comment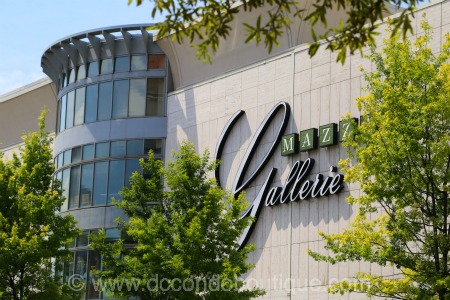 Friendship Heights is a shopping mecca for Washingtonians.  With the feel of a wealthy suburb but with a DC address, Friendship Heights is a place you can live, work and play.  It's located at the border of both northwest DC and a wedge of southern Montgomery County, Maryland.  A walkable neighborhood with excellent retail and transportation options, Friendship Heights offers upscale retail stores and a selection of restaurants as well as residential and office space and the Friendship Heights Metro Station on the Red Line, making it a very convenient neighborhood.
Residents and visitors are drawn to Friendship Heights for the shopping along a stretch of Wisconsin Avenue that runs the gamut of retail from T.J. Maxx and a few discount shops at the south to the north hosting swanky designer retail stores as you head over the Maryland border with Bloomingdales, Dior, Gucci, Tiffany & Co., Cartier, and Louis Vuitton.  The luxury and high-end brands line Wisconsin Avenue as DC's answer to Rodeo Drive.  Two shopping pavilions anchor the retail district, Mazza Gallerie with Neiman Marcus and Williams and Sonoma to the Chevy Chase Pavilion with J. Crew and an Embassy Suites Hotel.  In between, you'll find The Shops at Wisconsin Place, with sophisticated and elegant upscale boutiques, and some casual cafes and fine dining restaurants.  A new Whole Foods market is a destination for many of the residents here.
People who love the city with the comforts of suburban living put Friendship Heights on the top of their list.  Residences in Friendship Heights are dotted with brick colonials, fancy Victorian homes and modern high-rise condos, which line the major streets.  The boundaries of Friendship Heights are River Road to the southwest, Willard Avenue and Western Avenue to the north, 41st Street and Reno Road to the east and Fessenden Street to the south.  The upscale neighborhood enjoys a mix of age ranges from young professionals to empty nesters and long-time residents.