Friendship Heights vs. CityCenter For Luxury Shopping Supremacy
Posted by Mark Washburn on Monday, June 22, 2015 at 11:11 AM
By Mark Washburn / June 22, 2015
Comment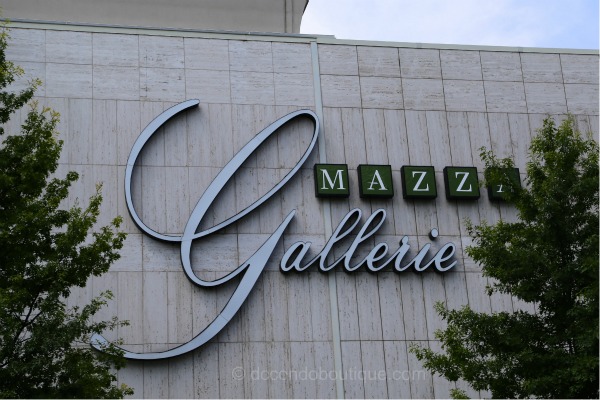 Wealth in DC combined with enviable demographics explodes with endless possibility for luring upscale DC metro area residents. While Friendship Heights---the neighborhood bordering Maryland and DC---has long been a bastion of luxury shopping in DC, newcomer CityCenter DC arrived downtown last year with a splash and has opened a group of high-end shops that will keep the well-to-do happy without having to make a pilgrimage to New York City or possibly even Friendship Heights. High-fashion designer Dior has a store in Friendship Heights and plans to open one at CityCenter, so Friendship Heights may soon start to experience an exodus of exclusive international and fashion lines as they move further down Wisconsin Avenue to closer-in downtown.

It's been a year since CityCenter started opening luxury shops in its space at 825 10th Street, NW. CityCenter DC is a new condo development and retail center located in northwest D.C. Luxury retailers include Burberry, Kate Spade, Carolina Herrera, Hugo Boss and Alexis Bittar. Meanwhile, the owners of the Collection at Chevy Chase in the Friendship Heights neighborhood have announced that it may lose some of its highbrow tenants in the next couple of years as their leases expire. Brands include Bulgari, Tiffany and Co., Gucci and Cartier. Already Barneys New York has left. This may signal as leases expire, the upscale shops may move into CityCenter DC---an easier location to reach during lunchtime than Friendship Heights uptown. On the other hand, Chevy Chase Center on Wisconsin Avenue, which includes the shops at the Collection at Chevy Chase, offers a mix of shops and office space aimed at attracting wealthy DC area residents.

Luxury shopping in the Friendship Heights area is nothing new. Saks Fifth Avenue in Chevy Chase, a little further up the street, has been in the same spot for more than six decades. Friendship Heights has a tremendous mix of luxury goods but also some bargain shops: Roche Bobois features $12,000 sofas and World Market offers chic cheap goods; Ralph Lauren and T.J. Maxx; Gucci and Nordstrom Rack. But there's also Neiman Marcus and Bloomingdales for luxury shopping. However, retail specialists cite a limited demand for luxury space, and the tipping point may be closer to CityCenter DC, home to Hermes and other well-known stores. So far it's unclear if the retailers will continue operating its boutique stores in downtown and 7 miles away in Friendship Heights. What is known is that two big luxury houses in Friendship Heights, Louis Vuitton and Dior, have publicized plans to open locations also in CityCenter.