Friendship Heights: An Upscale Urban Village in NW DC
Posted by Mark Washburn on Monday, October 21, 2013 at 10:07 AM
By Mark Washburn / October 21, 2013
Comment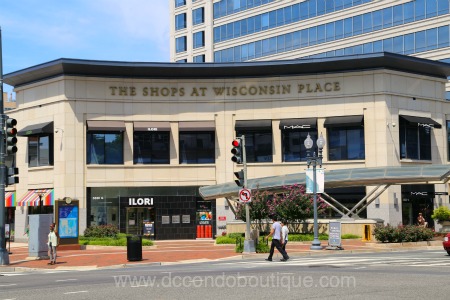 The Friendship Heights neighborhood is an upscale residential village in northwest DC, with a median household income that exceeds $100,000.  A mix of residents from school-age children to empty nesters live here and everything in between.  While known as a shopping mecca to area DC residents, it is the type of neighborhood for people who love to live in the city; enjoy a walkable neighborhood; have upscale retail at their fingertips and prefer lots of public transportation options.  For those lucky enough to live in one of Friendship Heights' luxury condominiums, many say it feels more like a suburban than urban center while soaking up the comforts of suburban living.

Bounded by River Road to the southwest, Willard Avenue and Western Avenue to the north, 41st Street and Reno Road to the east and Fessenden Street to the south, Friendship Heights sits right at the border of DC and Chevy Chase, Maryland.  The Friendship Heights Metro Station on the Red Line serves the area and a number of buses have stops here.  New residential development has been constructed here, including the 107-unit Chase Point Condominiums on Western Avenue and The Harrison at 5201 Wisconsin Avenue.  A brand new development called Wisconsin Place features residential condos and offices below, in addition to a new Whole Foods Market and several boutiques.

The main shopping area at the intersection of Wisconsin and Western Avenues is upscale, and includes Bloomingdales and Neiman Marcus department stores, numerous boutiques, day spas, movie theaters, home design stores and a handful of moderate and discount chain stores.  There is also the corporate headquarters of GEICO insurance, the Ritz Carlton hotel chain, and broadcast media offices.  The retail district is anchored by two malls: Mazza Gallerie with 18 stylish shops which includes Neiman Marcus, Williams Sonoma, and an 8-screen movie theater, and The Chevy Chase Pavilion, which houses J. Crew, World Market and an Embassy Suites hotel.  To the south are discount retailers T.J. Maxx and Loehmann's.  Bloomingdales is at the top of a high-end strip at Wisconsin and Western Avenues, which is home to Dior, Gucci, Louis Vuitton, Cartier, and Tiffany & Co.  Also conveniently located are medical office towers with medical specialty doctors and dental offices.

There are several restaurants in Friendships Heights to choose from: Lia's, the Cheesecake Factory, Maggiano's, and popular DC –only restaurants like Chadwick's and Booeymonger's, and new additions like Range, Rosa Mexicano and Mi Cocina.

Friendship Heights also has a few streets of detached, single family homes, some townhouses and several high-rise condo and apartment buildings.  Excellent neighborhood public schools: Janney and Layfayette elementary schools, Deal Middle School, and Wilson High School.