Four Seasons Residences Break Ground in Georgetown
Posted by Mark Washburn on Tuesday, May 23, 2023 at 8:09:21 AM
By Mark Washburn / May 23, 2023
Comment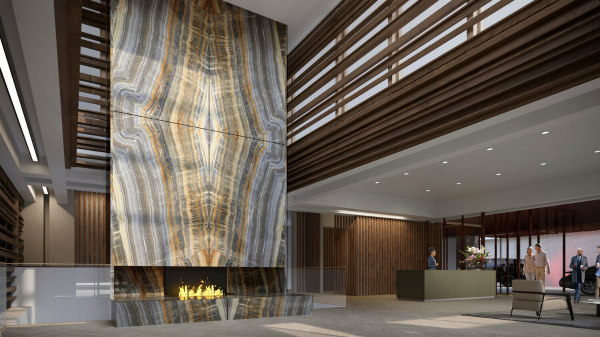 A new luxury property in Georgetown is finally officially underway, as crews just broke ground for the new Four Seasons Residences. The property sits at the site of the old Georgetown West Heating Plant, which is being partially demolished and remade into a residential property.
The plan involves keeping the building's western façade, which was originally built around the mid-century mark, and then remaking it into something new. When finished, the reworked building will include 70 condo units, which is a far cry from its original purpose.
When the building was first constructed, it was designed to house machinery used for heating federal buildings. While the plant was decommissioned in 2000, it wasn't sold for more than a decade.
A DC real estate company and development company successfully bid $19.5 million for the property about 10 years ago. Flashforward to this month, and the $300 million, residential redevelopment project is finally underway.
The project sits adjacent to the Four Seasons Hotel Washington, DC. Along with the new residences, additional plans call for turning a nearby former coal yard into a one-acre, elevated park on the C&O Canal, which will be open to the public.
It's expected the new residences will likely be delivered in about two years. The future Four Seasons Residences sits on 29th Street NW in Georgetown. It's just the latest example of something new coming to the mixed-use neighborhood.
As one of the DC's oldest neighborhoods, Georgetown is also known for its tree-lined streets, its rowhouses, its outdoor cafes and its coffee shops. Georgetown additionally offers upscale shops and serves as home to Georgetown University.
As for the new residential offering on 29th Street NW, architect Sir David Adjaye is designing the building, while landscape architect, Laurie Olin is designing the park. Adjaye is also the designer behind the Smithsonian National Museum of African American History & Culture.
Search Georgetown Developments