Fort Lincoln Combines History with Great Market Opportunities
Posted by Mark Washburn on Tuesday, June 20, 2023 at 10:30:41 AM
By Mark Washburn / June 20, 2023
Comment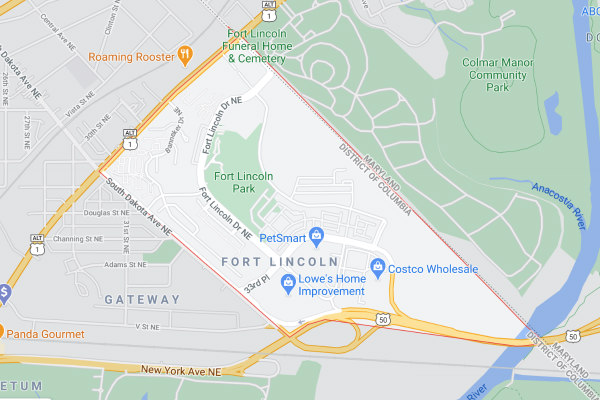 The DC area is full of history, but when it comes to Fort Lincoln, the neighborhood combines history with great market opportunities. Situated on the eastern side of DC, the neighborhood makes quite an impression from high on the hilltop.
Today, the neighborhood is full of homes and commercial businesses, but it's a far cry from how it once looked. The area we now call the Fort Lincoln neighborhood takes its namesake from an actual fort that once stood on the land, named in honor of President Abraham Lincoln.
In reality, Fort Lincoln has a history that stretches back even further than that. Way back in the War of 1812, the area we now call Fort Lincoln was known as the site of the Battle of Bladensburg.
By the start of the Civil War, Fort Lincoln was used as an actual fort to help protect the city from the Confederacy. Flash forward to the mid 20th century, and Fort Lincoln began to attract attention as a planned community.
Townhomes and apartment homes went up during the 1970s and 1980s. Eventually, commercial development came in as well, including the Shops at Dakota Crossing, a Costco, and some other big-box retail stores, which are now helping to bring in renewed attention and interest to the area.
Unlike many other parts of DC, development in Fort Lincoln has consisted of building from the ground up in previously undeveloped space. While most of the old buildings once connected to the fort are long gone, the Fort Lincoln Cemetery is still open to the public.
A few years ago, the community came together with the goal of redesigning Fort Lincoln Park and improving the Theodore Hagans Cultural Center. While you won't find a nearby Metro station in Fort Lincoln, the neighborhood does have access to several Metrobus routes, and many people own cars.
Search Northeast DC Neighborhoods