Foggy Bottom: A Walkers Dream Neighborhood
Posted by Mark Washburn on Sunday, February 21, 2016 at 6:40 AM
By Mark Washburn / February 21, 2016
Comment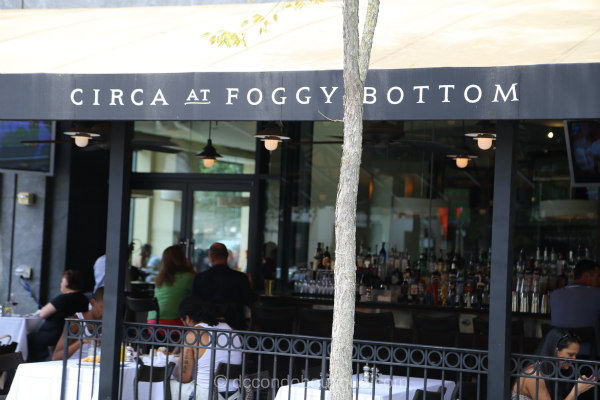 Foggy Bottom is one of the oldest neighborhoods in DC, dating back to the late 18th and 19th centuries.  It is nestled between the White House and Georgetown, just south of Dupont Circle.  It is located west of downtown DC in the northwest quadrant of the city.  There are many neighborhood landmarks, luxury residential developments, and transportation options.  The Foggy Bottom-GWU Washington Metro Station on the Blue, Orange, and Silver Lines conveniently serves residents of Foggy Bottom.  The Circulator bus has two routes of service to Foggy Bottom, but most residents choose to walk to their jobs, evening social events and recreational activities.  This upscale neighborhood is walking distance to the national Memorials and Smithsonian Museums. 

The boundaries of the Foggy Bottom neighborhood are Pennsylvania Avenue to the north, 17th Street to the east, Rock Creek Parkway to the west and Constitution Avenue to the south.  Diplomats, dignitaries, and college professors frequent this area of the city.  While this is home to George Washington's 42-acre campus, there are other notable institutions in this corner of DC, such as the Kennedy Center for the Performing Arts which hosts the National Symphony Orchestra and national theater and musical productions; the Watergate complex, site of the burglaries of the Democratic Party headquarters which led to President Richard Nixon's resignation over the Watergate scandal; and the United States State Department as well as many federal government offices.  Additionally, Foggy Bottom includes prominent institutions, such as the Corcoran Gallery of Art; the World Bank; the International Monetary Fund, in addition to the Mexican and Spanish Embassies on Pennsylvania Avenue.  Foggy Bottom is the setting for a collection of attractive hotels and restaurants, which is used to entertaining diplomats, dignitaries, celebrities, and visitors.

Foggy Bottom is also home to many historic private residences, mid-rise condominium buildings, co-ops, row houses, and town houses, including several prestigious luxury developments.  The historic area of the Foggy Bottom neighborhood is richly preserved and restored, and listed on the National Register of Historic Places.  The origin of Foggy Bottom's name comes from its riverside location, and the fog that used to rise up from the Potomac River.  As Foggy Bottom stretches to the banks of the picturesque Potomac River, the section of the Rock Creek Parkway here is a well-known recreation spot for joggers, bicyclists, and water sports aficionados.  During the summer and warm fall months, it is typical to see office workers and visitors grab their lunch and watch paddle boarders from Georgetown cross the Potomac River near the Watergate complex and cruise around Foggy Bottom.