Florida Avenue Market: Preservation vs. Growth
Posted by Mark Washburn on Wednesday, September 28, 2016 at 10:54 AM
By Mark Washburn / September 28, 2016
Comment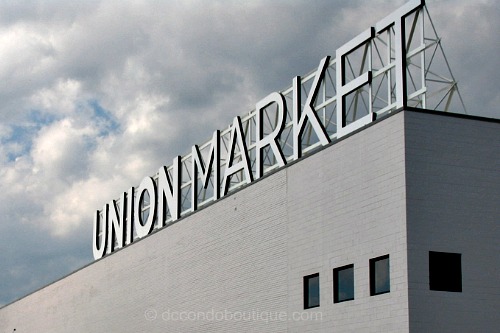 Once an industrial district and later home to dozens of wholesale supply stores, Florida Avenue Market is now being transformed into trendy apartments and a true shopping destination by developers eager to construct new condos, apartments and office space in the area. Future plans could be impacted, however, by a group advocates who hope to preserve the area's architecture before it's changed forever.
Located between New York and Florida Avenues NE, the focus is on the remaining warehouses that dot the area. Advocates maintain the buildings represent the history of DC's industrial era, one that is quietly disappearing from an area not especially known for housing a lot of industry. Not only do advocates want the Depression-era structures included in the developers' overall plans for the area, but also they want to designate a number of properties as part of an historic district, thereby barring possible demolition plans.
In 2012 a developer opened up new cafes and restaurants in Union Market, at once creating a foodie destination in the area. Other plans already underway include adding a Latin marketplace, plus crews have begun plotting a hotel and other projects. If the Historic Preservation Review Board either fully or partially agrees to the need to preserve the existing warehouses it could potentially alter future plans.
The DC area already boasts more than 50 Historic Districts, requiring private property owners to follow more strict regulations when it comes to making improvements or changes to their properties. A designation could also likely impact the remaining merchants in the market who have either already been told they have to leave or are waiting on word from their building owners.
As both developers and neighborhood preservationists await word there seems to be no dispute that the Florida Avenue Market is valuable real estate. It's less than a mile from trendy H Street NE and just a half-mile away from a busy Metro station.
Condos and Homes For Sale Near Florida Avenue Market
Condos For Sale Near Union Market
Condos And Homes For Sale Near Union Market
Condos And Homes For Sale Near Union Market