Five Transport-friendly DC 'Hoods
Posted by Mark Washburn on Friday, September 15, 2023 at 11:18:35 AM
By Mark Washburn / September 15, 2023
Comment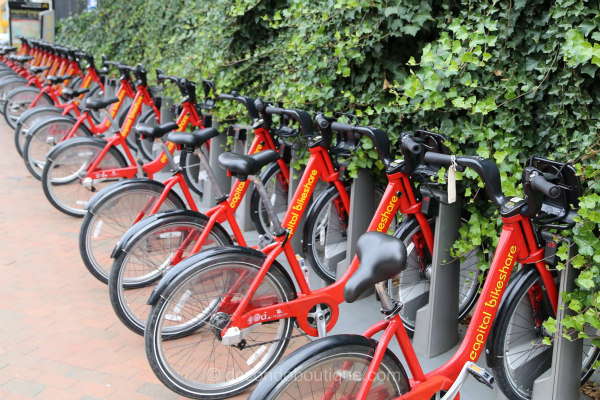 DC is full of great neighborhoods, but some of them are truly transport-friendly, too. That's certainly the case with our list of the top five transport-friendly 'hoods in DC.
Downtown DC
You can't get any more convenient than Downtown Washington, as you can catch the blue, green, orange, red, or yellow line in this part of DC. There are also several bus routes to choose from, making it extremely convenient to get around, whether you're a local or a visitor. The popular neighborhood is packed with easy access to some of DC's top museums and attractions, plus parks, restaurants and more.
Logan Circle
Logan Circle is another good contender, as more than a half-dozen bus routes run through the neighborhood. The neighborhood may not be large, but it's certain transport-friendly. It doesn't hurt either that Logan Circle is home to several grocery stores, restaurants, parks, and even fitness centers.
Foggy Bottom
Home to George Washington University, it just makes sense that Foggy Bottom is on the list of transport-friendly neighborhoods. This neighborhood has around a dozen bus lines and the Foggy Bottom Metro station is serviced by the blue, silver, and orange lines. The station actually sits on the university's campus and is extremely close to the National Mall and the Kennedy Center.
Navy Yard
There are several ways to travel to and from the Navy Yard, including the Metro, or the bus. There's a Metro Station at Navy Yard, plus the DC Circulator runs back and forth from Union Station during home games at National Park for just $1.
Rosslyn
While technically it's located just across the bridge from Georgetown, you can take public transportation relatively easy from Rosslyn, too. The area means taking either the orange, silver, or blue line on the Metro, but it's sometimes only 10 minutes by Metro to reach DC.