Five Things to Know About The Boro Tysons
Posted by Mark Washburn on Monday, March 2, 2020 at 11:49 AM
By Mark Washburn / March 2, 2020
Comment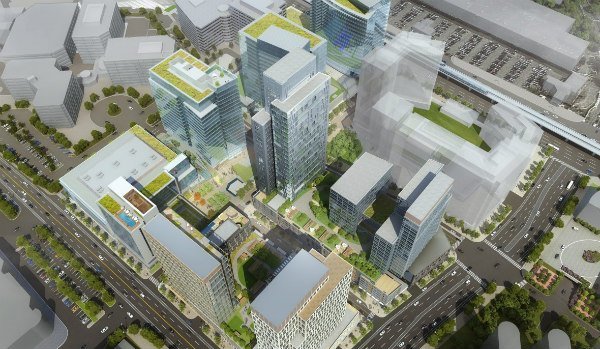 A destination in itself, The Boro Tysons continues to attract new residents and retailers, while excitement grows over this massive development in Tysons Corner. The ambitious first phase of The Boro brought in residential units, office space and retail space. Eventually, the mega development calls for the inclusion of thousands of apartments and condos, several office towers, hotels, parks, a public library and retailers. In fact, there's plenty to entice visitors, workers and future residents to the area.
Residential options
To begin with, The Boro already boasts some impressive opportunities for real estate. The Verse Tysons is a modern high-rise with luxury condos. Options include a one-bedroom or a much more spacious two-bedroom condo with a den.
Retail options
One of the biggest retailers in The Boro is Whole Foods, and that's by name and by size. The newly opened grocery store is 70,000 square feet. That's the largest Whole Foods in the region. While a store in Texas is actually larger, it also happens to be the company's headquarters. It's said the opening of Whole Foods has helped draw other investors to the area.
Entertainment options
Not only that, but The Boro will also soon be home to a 15-screen movie theatre. The upscale venue will offer reserved dining tables, a full bar and bistro and a location overlooking nearby Boro Park.
Green space
Speaking of green space, Boro Park provides its own space for outdoor seating, plus it also offers amphitheater seating. The one-acre urban park will be used for movies and concerts in the future.
The location
Of course, the location doesn't hurt either. The Boro sits just one block from the Greensboro Metro Station. This makes for an easier commute around the rest of the DC area, while it also helps to bring in visitors. Additionally, The Boro is within walking distance of Tysons Galleria.