Family-friendly Foxhall is Tucked Away Near Georgetown
Posted by Mark Washburn on Wednesday, March 2, 2022 at 7:46 PM
By Mark Washburn / March 2, 2022
Comment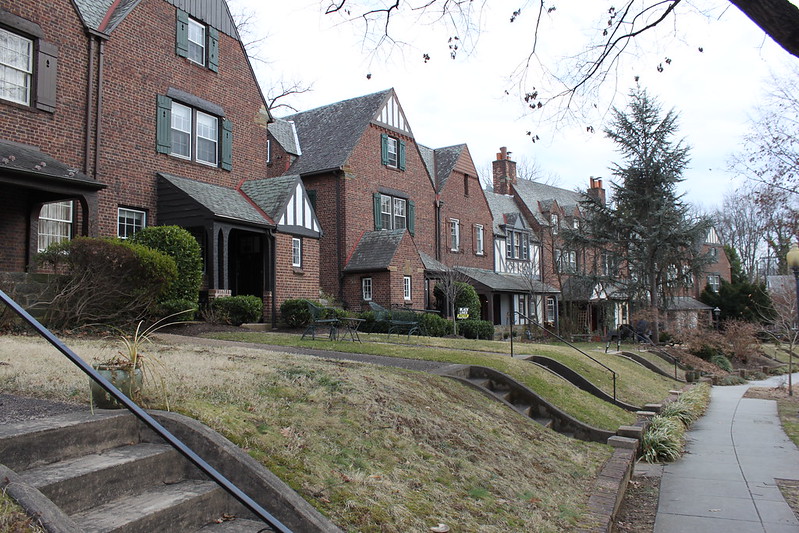 Photo: engineerchange
Tucked away close to Georgetown, family-friendly Foxhall is a great option for those searching for a new place to call home in the DC area. This charming neighborhood is home to around 350 rowhouses, designed in a Tudor style to reflect the look of an old English village.
Originally constructed as three villages, nearly half of the homes of Foxhall Village were built by the late 1920s and most were finished by the mid 1930s. Some of the very first homes were designed to attract government workers.
The homes of Foxhall Village all look similar in design, constructed of stucco and brick, with slate roofs and either front or side gables. However, you will often find some slight variations that help to make the homes unique.
It's common for families to move to Foxhall Village and stay there for generations. This triangular-shaped neighborhood is not only known for its Tudor homes, but also its well-maintained yards and green space.
Because it's a designated DC Historic District, homeowners in Foxhall Village must work with the historic preservation office before making any changes to their homes. While the neighborhood isn't too far from downtown, it feels much more secluded.
Some say living in Foxhall Village really does feel like living in your own unique village. Located about one mile from Georgetown, the neighborhood of Foxhall Village doesn't get much in the way of outside traffic.
The area isn't on a main road, but it does have some green circles and front yards for kids to play. The local citizens association plans holiday parties, plus there are a number of high-performing public and private schools in the area.
Most dining and shopping options are found in surrounding places, like Palisades or Georgetown. Along with families, you will also find some couples, singles and college students living in the area of Foxhall Village.