Falls Church City Named Top Place to Live
Posted by Mark Washburn on Thursday, March 28, 2019 at 11:55 AM
By Mark Washburn / March 28, 2019
Comment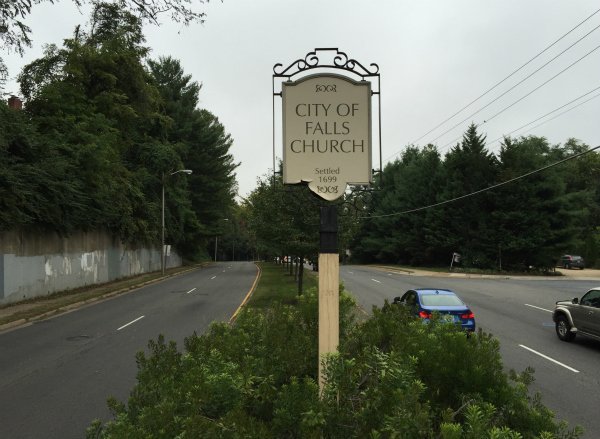 Photo: Famartin
If you're searching for a great place to live, you'll want to take another look at Falls Church City. The financial news website 24/7 Wall Street just named Falls Church City the best "county" to live.
The ranking takes into account its quality of life. 24/7 Wall Street used the same factors used by the UN when ranking nations. This included its life expectancy, poverty rate and opportunities for educational attainment.
In fact, Falls Church did extremely well in all categories. Over a five year span the local population increased by nearly 15-percent. The website also makes note of its less than three-percent unemployment rate, a less than three-percent poverty rate and a nearly 82 year life expectancy at birth.
While Falls Church isn't exactly classified as a county, it still fits the criteria for this particular ranking. The website used 2012 to 2016 averages from the Census, unemployment rates from late 2017 and 2014 life expectancy estimates.
The ranking determined that some of the counties that ranked the highest were part of major metro areas where people earn high salaries. As part of the DC metro area, many people living in Falls Church have high paying jobs, particularly in government.
Falls Church City also ranks as the healthiest community in a separate study by U.S. News & World Report. While only about two square miles in size, the walkable and bike-friendly community includes access to the W&OD Trail for outdoor recreation and many area parks. It also has its own downtown area, yet remains just a few minutes away from major roadways and has two Metro stations to make for an easier commute.
Other local areas that ranked well in the 24/7 Wall Street study included Arlington County at number three and Fairfax County at number six. Loudoun County and Fairfax City also made it in the top ten. Alexandria City came in at number 16.