Extending the H Street Corridor Eastward
Posted by Mark Washburn on Wednesday, October 25, 2017 at 7:00 PM
By Mark Washburn / October 25, 2017
Comment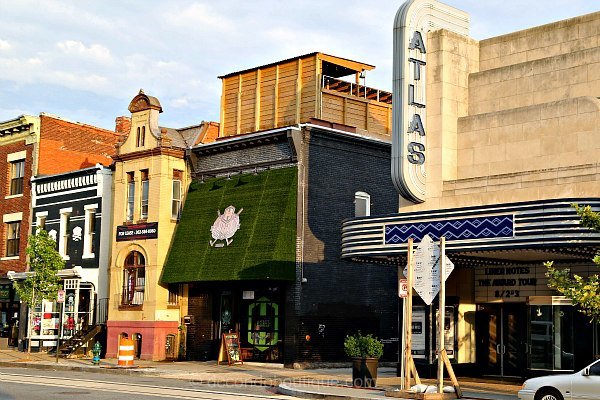 Efforts are underway to extend the H Street Corridor, further capitalizing on an area that's already seen strong development in recent years. The new vision, backed by the H Street Main Street nonprofit, the Department of Small and Local Business Development and Great Streets DC, is to expand revitalization to the east of the Starburst intersection.
The nonprofit wants to build upon the H Street Corridor to the east and north, on out to Bladensburg and Benning roads. To help others see the same vision, the group's asked for designs and options on how to accomplish the goal of delivering more than 2,000 residential units, plus commercial space, open public space and underground parking to the area.
HSMS presented four options recently regarding a 10-acre development. One option includes a park and five new buildings while another also offers a park and creates four buildings. The third idea involves creating an internal road and five buildings while the final idea is to deliver six buildings with three internal streets.
The existing property owners, however, would need to accept the plans. Currently a shopping center, large parking lot and CVS sit on the lots in question. Other properties of interest are further down Benning Road while a strip referred to as the "Garden District' could bring about up to 3,500 new residences to the area.
The H Street Corridor has gained in popularity over recent years, spurred at least partially by the streetcar that's generated higher interest than originally projected. A two-block stretch of H Street saw nearly 1,300 new residential units go in during a two-year span, along with about 100,000 square feet of new retail space. A Whole Foods also recently opened in the area and the old Apollo Theater site was transformed into The Apollo, a more than 400-unit apartment building.