Exploring Shaw
Posted by Mark Washburn on Monday, August 24, 2015 at 11:16 AM
By Mark Washburn / August 24, 2015
Comment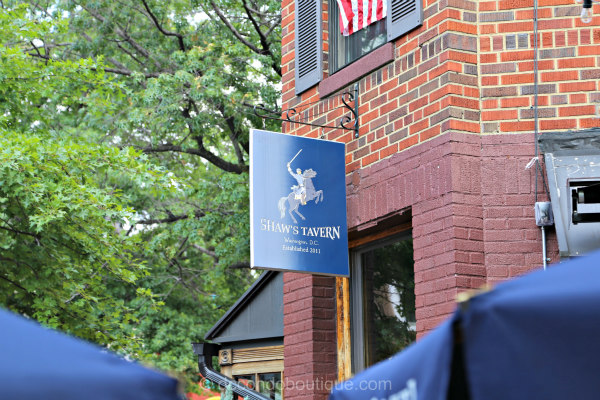 Shaw is mostly a residential neighborhood with a friendly, independent upscale retail hub.  The northwest DC neighborhood of Shaw has taken off in the past few years and is evolving, attracting new residents who have moved into the area's statuesque 19th century Victorian row homes, smaller federal-style row houses and new boutique condo buildings.  Shaw is a developing community of retail and commercial places to serve the newcomers as well as thriving multi-generations.  As the neighborhood is evolving, blocks are being transformed formerly represented by abandoned homes.  Shaw is served by two Metro stations---the Shaw-Howard University stop and the Mount Vernon Square/7th Street-Convention stop, both on the Yellow and Green Lines and by several bus lines that run through Shaw, making it a well-located convenient neighborhood.

Shaw is bounded by U Street and Florida Avenue to the north (including Howard University), First Street and New Jersey Avenue to the east, Massachusetts and New York Avenues to the south, and 11th Street to the west.  The area also includes the U Street Corridor, which is the commercial hub of the Shaw area.  The architecture and Shaw's central location have transformed the neighborhood through gentrification.  The community has a long history home to many prominent African Americans, including jazz musician Duke Ellington and Howard University professors as well as a recent influx of affluent professionals.

Shaw has a small-town feel.  Its main plazas and corridors provide plenty of art galleries, new restaurants, casual neighborhood bars, shopping and entertainment.  Ninth Street is home to several art galleries and event spaces like Lamont Bishop Gallery, Long View Gallery (contemporary works by local artists), and Lost & Found.  Popular coffee shops are on the block for a latte and croissant.  Among Shaw's landmarks are Ben's Chili Bowl, the Lincoln Theatre and the legendary Howard Theatre.  Cool restaurants are abundant like Azi's Café, a friendly coffee shop with breakfast pastries, salads and sandwiches; A & D Neighborhood Bar offering creative cocktails and locally sourced small plates; Eat The Rich oyster bar; Mockingbird Hill wine bar; Rogue 24 restaurant with a tasting-menu only of a James Beard award winning chef; Seasonal Pantry for croissants and savories by day and multi-course dinners at night; Shaw's Tavern with an outside patio, live music, weekly game nights and weekend brunch; Table restaurant where every table is the chef's table; and Thai X-ing with masterful curry dishes.  Other enjoyable spots are Shaw Dog Park & Shaw Skate Park, a community dog park and one of the city's two skate parks on the same block; vintage furniture and home goods stores, and Old City Farm & Guild, a go-to spot for plants, flowers and host for communitywide events.