Exploring Petworth
Posted by Mark Washburn on Sunday, May 26, 2019 at 9:05 AM
By Mark Washburn / May 26, 2019
Comment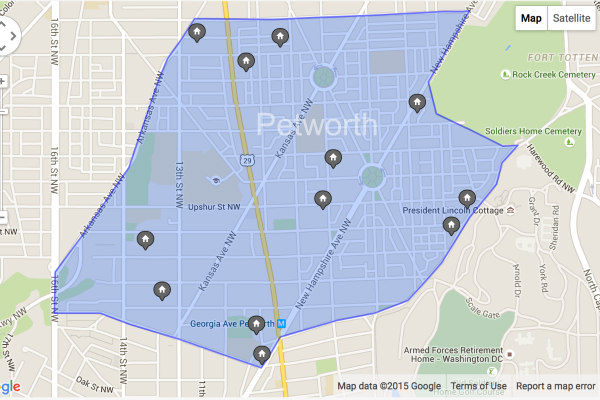 With a unique collection of locally-owned shops and restaurants, restored homes and family-friendly fun, there's much to see and discover in exploring Petworth. From eclectic coffee shops to historic sites, there's plenty to uncover when you take a tour of this laid-back neighborhood.
From chic pizza shops to Japanese food and Caribbean cuisine, you'll find plenty of options for dining in Petworth. The area also offers a trendy literary bar, an independent book store, rooftop bars and grocery stores.
You'll find a number of appealing planned community events in Petworth too, including the free Petworth Jazz Project, a local music series, and the popular Upshur Street Art & Craft Fair. In addition, there's a popular weekly farmers' market on select weekends of the year and Celebrate Petworth, filled with food, music, art and a Kids Zone.
Along with all of this, the community also offers social clubs, presenting opportunities for neighbors to come together. It's this sense of neighborhood that transcends to its local residents, as well.
As one of DC's largest neighborhoods, Petworth is filled with a mix of apartment buildings, condos, single-family homes, schools and commercial strips. In particular, you'll find a number of rowhouses in the area, some of which have been renovated and restored in recent years.
That's led to an increase in property prices across Petworth, as more and more people come to discover all that the community has to offer. Petworth is home to parks for added green space and offers its own Metro station.
For a taste of history, you'll want to make a stop at President Lincoln's Cottage. The site offers self-guided tours and exhibit galleries. Other historic additions to the neighborhood include Grant Circle, which pays tribute to former President Ulysses Grant, and the Old Soldier's Home. Dating back to the late 1930s too, the Petworth Neighborhood Library continues to serve those of all ages in the community today.