Exploring Carver Langston
Posted by Mark Washburn on Friday, July 5, 2019 at 7:45 AM
By Mark Washburn / July 5, 2019
Comment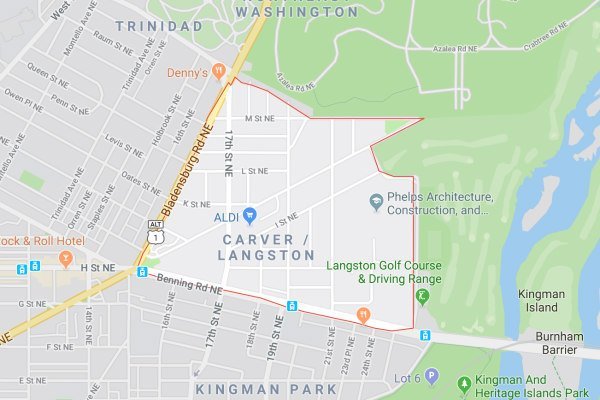 While its actually home to two neighborhoods, Carver-Langston is more commonly referred to as one single location. This popular area of Northeast DC is a favorite with homebuyers, which is why Zillow recently declared it tops when it comes to those searching home listings in the DC area.
That's a tall order, especially considering Carver-Langston came out ahead of appealing Georgetown and its million dollar homes. Carver-Langston is certainly more affordable than its counterpart, though, and that's just part of the reason so many people are drawn to the community.
Set alongside the Anacostia River's western bank, the two triangular-shaped neighborhoods of Carver and Langston come together to form a square of land. Carver is slightly farther to the north and a bit smaller than Langston.
Still, it doesn't prevent many people from referring to the two as one single neighborhood. Favored by families, young professionals, retirees and renters, the middle-income area is mostly filled with turn-of-the-century row houses, many with open front porches and plenty of appeal.
You'll also find some nicely updated homes in the area, many with charming character on the outside, yet modern appeal on the inside. This friendly residential area is home to many families who've lived in the area for years, yet still draws in new and prospective residents, searching for their own property in the combined neighborhood of Carver-Langston.
In a nod to history, both neighborhoods are named after prominent African Americans. Carver is named after inventor George Washington Carver, while Langston represents John Mercer Langston, Virginia's first black American to serve in Congress.
The homes of this area also sit close to the historic Langston Golf Course, which has its own spot on the National Register of Historic Places, and not far from the enjoyment of the nearby natural beauty and gardens of the National Arboretum.