Explore The Metropolitan Branch Trail
Posted by Mark Washburn on Friday, October 16, 2015 at 10:34 AM
By Mark Washburn / October 16, 2015
Comment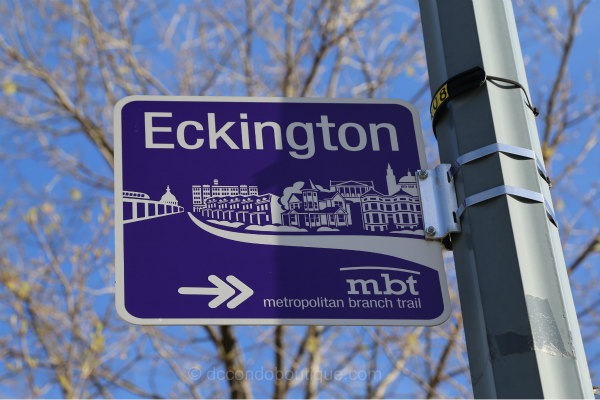 The best way to get downtown from upper DC and the Maryland suburbs by bike is via the Metropolitan Branch Trail.  The trail is interesting and colorful as you ride past nature and industry on DC's eastern side.  The Metropolitan Branch winds through a cross-section of DC that is mostly industrial with taxi depots; car repair lots; and trash transfer points that serve the city.  The trail wraps around the Metro's Red Line on the edge.  As you travel on the trail by bike or if you choose to hike, you pass the city's Flower Market hub, north of Massachusetts Avenue, a brewery, sculptures located near Catholic University, and graffiti decorating the sides of warehouses.

The Metropolitan Branch Trail goes for 11 miles beginning at Union Station in DC running through parts of DC to Silver Spring, Maryland.  The trail follows the B&O Railroad.  The trail passes through several historic neighborhoods including Brentwood, Brookland, Eckington, Edgewood, H Street Corridor, Michigan Park and NOMA.   As a transportation route, the MBT is often used by commuters to go from home to work and to one of seven Metro Stations.  Leisure riders enjoy the trail's serenity and interesting sights.  Future plans include joining the region's network of trails, including the Capitol Crescent Trail, the East Coast Greenway, and the Anacostia Trails.  The route currently includes off-and-on road sections.  On-road segments are marked with bike lane signs, shared-use path markings and MBT signs.

The core of the trail is a 1.5-mile segment from New York Avenue to Franklin Street.  Another segment that was later opened is the stretch between Monroe Street and the Catholic University of America (CUA) Metro Station, and later along 1st Street NE from G Street NE to M Street NE.  A wide grassy strip used for a short cut for pedestrians and cyclists became popular to access the Metro Red Line.