Explore the Georgetown Historic District
Posted by Mark Washburn on Wednesday, January 25, 2017 at 5:13 AM
By Mark Washburn / January 25, 2017
Comment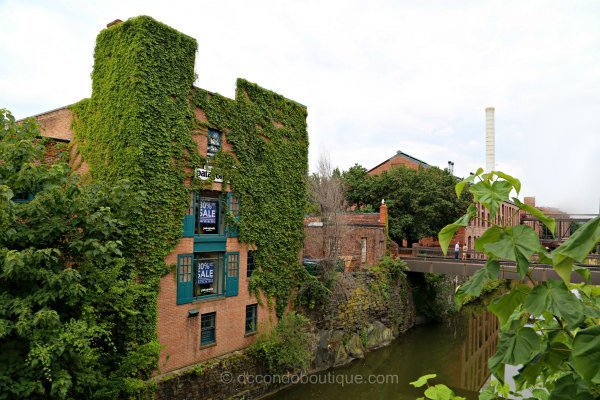 From upscale homes and shops to fine dining and picturesque views, there's plenty to explore in the charming Georgetown Historic District. Dating back to the mid 1700s and named to honor King George II, Georgetown traces its roots back to tobacco and as a prosperous shipping center, eventually growing into one of the most fashionable areas in the capital.
Noted on the National Register of Historic Places, the district is home to some of the city's oldest buildings, with architectural styles ranging from Queen Anne and Greek Revival to Federal and Classical Revival. To this day landmarks such as the Tudor Place Historic House & Garden welcome visitors with guided tours. There are also plenty of 18th and 19th century mansions to take in, as well as stunning brick row houses with elaborate designs constructed starting in the late 1800s.
As enviable as the district is now, generations ago Georgetown was also noted as a cultural and social center. The nation's first Catholic higher education school opened in Georgetown. Plus, to this day the district remains home to the Mount Zion United Methodist Church, with one of the city's oldest African American congregations.
The buildings and homes are also encircled by green space, as Georgetown is surrounded by parkland, offering some of the best views of the capital and the Potomac River in all of the DC area. The many gardens and trees only add additional character to the historic district, comprised of elegance at every turn.
Along with some of the natural attractions and the historical sites and buildings, the Georgetown Historic District has emerged in recent years to include some of the region's finest art galleries, high-end retailers, ultra-luxurious hotels and gourmet restaurants. From world-class dining selections to live entertainment along the waterfront of Washington Harbour, the options are endless and inviting in Georgetown.