Explore Shepherd Park
Posted by Mark Washburn on Friday, March 10, 2017 at 10:45 AM
By Mark Washburn / March 10, 2017
Comment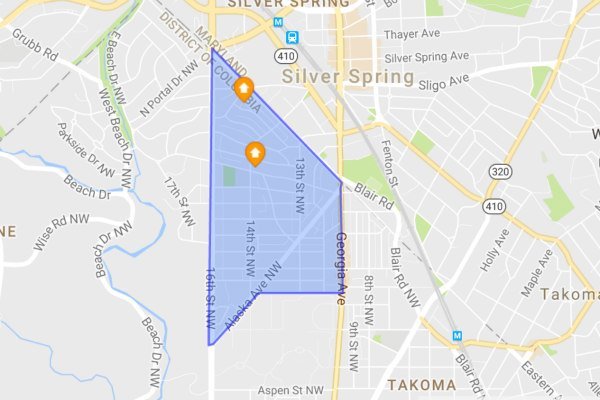 Noted for its diversity in residents and diversity in home styles, Shepherd Park exudes charm and a strong community base. Once restrictive, this upper Northwest Quadrant neighborhood is now home to several prominent DC residents, a thriving middle and upper class community boasting countless examples of early 20th century architectural styles to choose from.
You'll find everything from Colonial Revival and Tudor Revival to Spanish Colonial Revival homes in Shepherd Park. The area is also known for its selection of bungalows and even some of the old mail-order kit houses once sold by Sears and the Lewis Manufacturing Company.
While a majority of the homes of the community were constructed between 1912 to the late 1930s, the rest were constructed between 1940-1960. This is why you'll see split-levels, farmhouses, stucco-style homes and brick designs coming together to form the neighborhood.
A total of three sections make up Shepherd Park, including North Portal Estates and Colonial Village. Most of the homes within the neighborhood are detachable homes with large lots and large trees, where it's just as common to see a lemonade stand as it is neighbors simply greeting neighbors, coming together for an occasional potluck dinner or enjoying a community picnic with family and friends.
The established community borders Rock Creek Park, plus there are a number of stores and restaurants along its borders in nearby Silver Spring for residents to frequent. In addition, places such as the National Zoo, Takoma Park and the Rock Creek Golf Course are all within a 15-minute drive of Shepherd Park.
With home prices continually edging higher, Shepherd Park continues to attract new residents, while retaining many of its former residents, many of them enticed by its family-friendly reputation, generated by its suburban-like appeal, close to everything in the DC area, yet retaining a unique distinction all its own.