Explore Foggy Bottom
Posted by Mark Washburn on Tuesday, September 8, 2015 at 3:36 PM
By Mark Washburn / September 8, 2015
Comment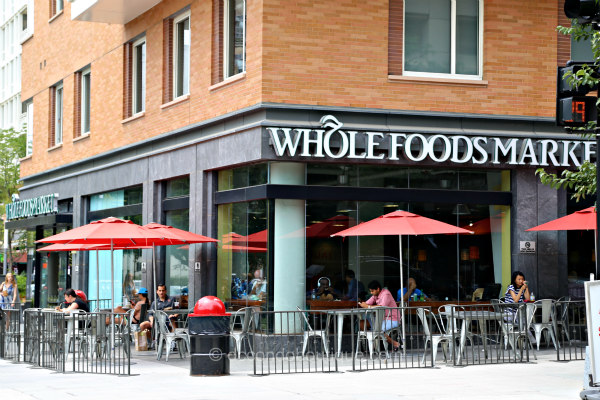 Foggy Bottom is conveniently located near downtown Washington in the northwest quadrant with boundaries of 17th Street to the east; Pennsylvania Avenue to the north; Rock Creek Parkway to the west; and Constitution Avenue to the south.  Foggy Bottom is adjacent to the neighborhoods of Georgetown, Dupont Circle, Penn Quarter, Downtown, Kalorama, and West End and is close to the White House.  While there are a few cafes and bars in Foggy Bottom as well as a coveted Whole Foods market, Georgetown and the National Mall are a close walk as well as the Kennedy Center for The Performing Arts.  The neighborhood of Foggy Bottom is easily accessible on foot or by the Foggy Bottom-GWU Metro Station on the Blue, Orange and Silver Lines.

The primary fixture in Foggy Bottom is George Washington University.  Its name reflects its location near the Potomac River where it gets some fog.  It is one of the oldest 18th and 19th century neighborhoods in DC.  In addition to the Kennedy Center, the U.S. State Department has its headquarters in the neighborhood, and the infamous Watergate Complex, the site of the burglaries led by President Richard Nixon, that is also equally as well known for its gorgeous co-ops.  The neighborhood is flush with many historic old homes and numerous mid-rise luxury condos and co-op buildings and townhomes.  The historic section of the Foggy Bottom neighborhood is preserved and listed on the National Register of Historic Places.  In the residential quarters, the architecture in Foggy Bottom reflects Federal-style homes and townhomes lining cobblestone streets.

At the eastern edge of the neighborhood is the Corcoran Gallery of Art, with permanent collections of works of art from Rembrandt, Degas, Monet, Picasso and many other illustrious artists.  Foggy Bottom is also home to many international organizations, such as the World Bank, the International Monetary Fund (IMF) and the International Finance Corporation.  The embassies of Spain and Mexico are located on Pennsylvania Avenue in Foggy Bottom.
Foggy Bottom Condos For Sale
Foggy Bottom Condos For Sale
Featured Foggy Bottom Developments…