Explore Alexandria Neighborhoods
Posted by Mark Washburn on Tuesday, May 3, 2016 at 8:11 PM
By Mark Washburn / May 3, 2016
Comment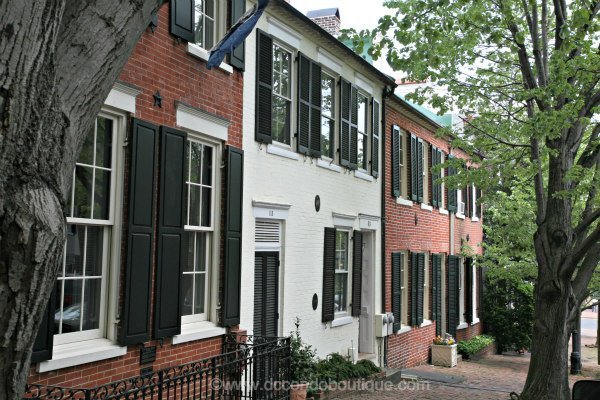 Alexandria is a desirable place to live for residents who want to live near DC for a comfortable commute to work but want to live outside of it in order to leave the bustle behind after a day's work. Alexandria has primarily five neighborhoods popular for people who work in DC or northern Virginia, with a mix of lifestyle and housing options. Many Alexandria neighborhoods are near a Metro station, and good public transportation. These neighborhoods are Old Town, Del Ray, West End, Rosemont and North Ridge.
Old Town
Old Town is a nice fashionable mix of history and nightlife. In fact, many Washingtonians go to Old Town for dinner after work at one of the many delicious restaurants hailed by food critics, or for a stroll on the weekend. It's just across the Potomac River from its close-in neighbor. The historic Old Town District is a favorite spot for local residents and DC's elite---hello President and Mrs. Obama! ---to dine in one of the many white tablecloth restaurants featuring an array of international cuisine. Old Town is also known for its shopping on a stretch of King Street and smaller side streets. Many art galleries are housed in the Torpedo Factory but also shops along the sidewalks. In addition to 1 and 2-bedroom condos in the area, there are also charming historic 3 and 4-bedroom row houses and detached houses.
Del Ray
Another popular residential area is Del Ray, a neighborhood really coming into its own and recognized for its quaint smaller homes and townhouses. This delightful area has a lot of young families and single professionals. Del Ray is home to a thriving art scene, festivals and coffee shops.
West End
The West End neighborhood is a suburb of Alexandria. A wide variety of residents live here, from college students to retirees to young singles. Within the West End, there are four main sections: Seminary Hill, Landmark, Seminary West, and Lower Alexandria. A mix of housing includes high-rise condos, row houses, townhomes, and small homes. Seminary Hill is a mostly single-family residential stretch.
Rosemont
Rosemont is home to tree-lined streets and single-family homes. This area offers convenient access to two Metro Stations---King Street and Braddock. The architectural mix of homes in Rosemont includes Colonials, Tudor Cape Cods, Arts & Crafts, and bungalows.
North Ridge
Just south of Alexandria is the historic residential area of North Ridge that features mostly two-story traditional homes with basements.