Everything You Always Wanted to Know About Buzzard Point
Posted by Mark Washburn on Thursday, July 8, 2021 at 7:49 AM
By Mark Washburn / July 8, 2021
Comment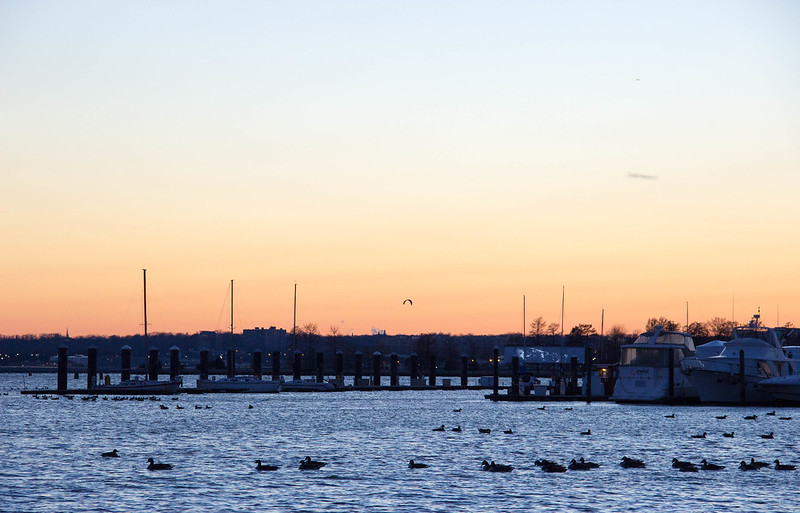 Photo: Geoff Alexander
Situated at the meeting spot of the Potomac and Anacostia Rivers, Buzzard Point offers dramatic views and plenty of character. Located in DC's Southwest quadrant, Buzzard Point sits on a peninsula at the confluence of the two rivers.
A similar name appears on maps as early as the 1600s when European settlers began exploring the area. It then went through a couple of more name changes over the coming years and decades.
At one point, George Washington and Pierre Charles L'Enfant, the man who laid out the original design for DC, designated the area we now call Buzzard Point for military usage. By the early 1800s, the arsenal had tripled in size and Congress had approved the construction of more buildings in the area.
Renamed the Washington Arsenal, the military used the site to test out new weaponry during the Civil War. Flash forward to the late 1940s and it took on the name Fort McNair.
While the military certainly found a good use for the peninsula, the isolated spot was virtually ignored by the rest of Washington for years. Visions of using it for river traffic never took off and much of the area stayed fairly rural.
Over the coming years and decades developers eyed the area but little progress was made. While Buzzard Point was once just the name of the very tip of the peninsula, it's now used as a reference to much of the surrounding area in the Capitol Riverfront area.
Buzzard Point has the advantage of sitting close to Nationals Park and two Metro stations. A couple of years ago, DC United moved into Audi Field at Buzzard Point.
This walkable neighborhood also offers space to get out on the river with paddle boarding or kayaking, plus thousands of new residences, entertainment venues, shops and restaurants are all planned for the future.