Everyone in DC Has An Opinion About Pop-Ups
Posted by Mark Washburn on Monday, February 23, 2015 at 9:23 AM
By Mark Washburn / February 23, 2015
4 Comments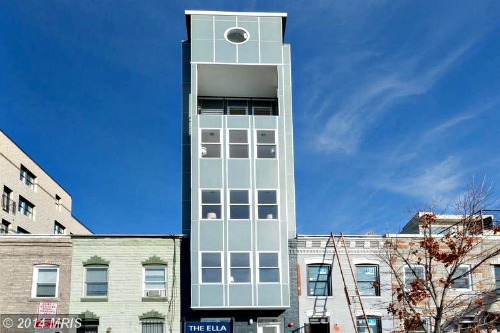 City planners in DC have advanced a plan to restrict expansion of housing, specifically to pop-ups.  In everyday parlance, pop-ups mean adding an extra floor or two to a row house, or converting it to condos.  The DC Zoning Commission, which appears divided on the issue, is studying the plan.  The plan is in response to resident complaints about pop-ups, row houses that are renovated upwards with upward expansions.  

Neighbors of pop-ups worry that their own property values are depreciating because they see pop-ups as ugly and not compatible with the character of the block.  Some neighbors fear the loss of views, sun, parking or serenity as they see it.  The other side, primarily developers, argues for a better design review process to ensure a unified neighborhood look.  If this plan is approved, developers say, housing would be restricted in the DC real estate market at a time when housing is in high demand.

The DC Zoning Commission is divided on this hotly debated issue pitting residents against developers and builders.  Residential pop-ups in DC would either be implemented or limited by a proposal by the DC Office of Planning that imposes restrictions on the maximum building height in R-4 zone (35% of DC's residential lots), lowered them from 40 feet to 35 feet, thereby preventing conversions of row houses into apartments in these districts, and limiting condo conversions to 2 units.

The issue to restrict pop-ups has been hailed by neighbors of some current pop-ups as infringing on their property rights, but also critiqued by opponents as being too broad without addressing what many feel is the real issue of pop-ups; that is, ugly or bad design that doesn't blend in with the surrounding homes.  One Council member noted that many young people coming into DC cannot afford rents in high-rises in the trendy 14th Street and in NoMa neighborhoods so home buyers are turning to other fringe neighborhoods, where row houses are being converted into multi-unit buildings.

Some Council members believe that the supply of housing needs to continue to increase and note that the city's demographics are quickly changing.  Middle class families with young children are more likely to move from the District and to the suburbs.  Developers claim there's not much demand for larger residential units.  The city's expected to add 200,000 young people aged 25-34 between 2010 and 2020 who are mostly single young people either living alone or with roommates who can't afford rents every month at the high end, so conversion projects should go forward to allow more affordable housing.