eNvy Coming to the Capitol Riverfront
Posted by Mark Washburn on Monday, January 21, 2019 at 10:45 AM
By Mark Washburn / January 21, 2019
Comment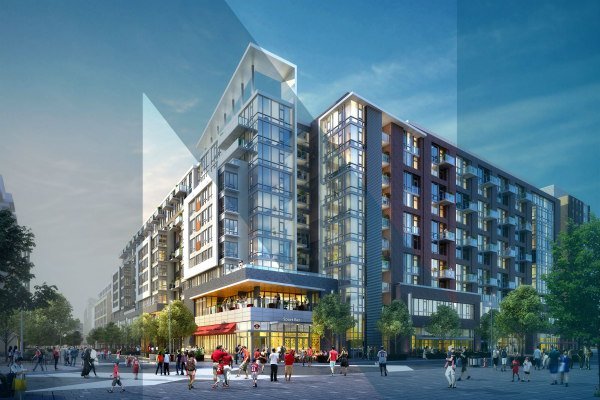 Sales begin soon for a brand new condo development coming to the Capitol Riverfront. The new eNvy residences mark the first condos in the Capitol Riverfront to offer direct views overlooking Nationals Park. This allows future buyers to choose a home with a private view of the park, or to simply come together on the property's roof terrace for fantastic game views from the comfort of home.
Certain condos in eNvy are also slated to offer views of the nearby Anacostia River and offer views of Audi Field, the brand new home of DC United. The growing neighborhood is already home to a number of restaurants and shops, as well as a boathouse with canoe and kayak rentals.
In addition, the exciting neighborhood offers hotels, area parks for fun and recreation, plus a growing number of apartments and condo developments, including the new eNvy condos. Along with the new eNvy property, a more than 300-unit apartment building is going up right next door, also offering up views overlooking the ballpark.
Scheduled to deliver later this year, eNvy offers your choice of 127 different condos. The property will additionally feature a rooftop deck, along with a swimming pool and a fitness center. In addition, future residents will enjoy use of a library and of course the fantastic views of the growing neighborhood, made possible from eNvy.
The property additionally plans to include some retail development, which is expected to be announced at a later time. Along with all of the new residences, hotels, parks, shops and restaurants in the area, The Capitol Riverfront is also already home to a number of businesses.
Government agencies, non-profits and even some Fortune 500 companies all have office space in the area. The nearby Metro makes it easy for residents and visitors to travel throughout the rest of the DC area from the Capitol Riverfront.
Inquire For Additional Information About eNvy