Enormous Windows and Storied History are Hallmark of Mather Studios
Posted by Mark Washburn on Tuesday, January 24, 2023 at 4:03:39 PM
By Mark Washburn / January 24, 2023
Comment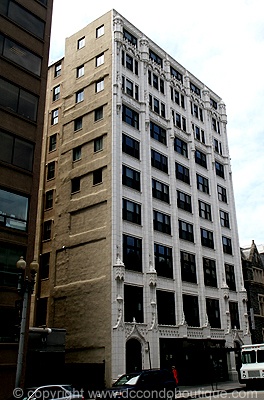 Enormous windows, a sophisticated setting, and a storied history are all indicative of the Mather Studios building in DC. These loft-style condominiums come with large floorplans and cutting-edge design principles, but the story of Mather Studios began nearly a century before the condos first came to be.
Dating back to the early 1900s, the Mather Building originally opened its doors as the first all-concrete building in DC. Once used as a film storage facility and office building, over the years the building also served as home to government and private offices, as well as a school of fine arts.
Eventually abandoned in the 1980s, new developers took it over in the mid 2000s, transforming the building into condos, artistic space, and performance space. As part of its restoration, developers were able to preserve the tower's original terra cotta façade.
That's why the building maintains its Gothic Revival-style architecture even today, though it's been updated and remade for modern use. Today, the ground floor of the building is reserved for commercial space, while the next two floors are occupied by a dozen artist studios.
The condos of Mather Studios reside on floors four through 10. Despite the historic architecture of the building's exterior, buyers of the private residences are treated to a mix of the old and the new.
Original brick walls, exposed beams and exposed duct work join polished concrete floors and an array of modern features and finishes. The units of Mather Studios come with large commercial grade windows, while the penthouse units include private roof decks overlooking area monuments and the National Mall.
The pet-friendly building includes such amenities as a lobby with concierge service, plus some parking and bicycle storage. Found in Penn Quarter, Mather Studios sits conveniently within walking distance of area shops, restaurants, theaters, museums, and public transportation.
Search Penn Quarter Condo Developments