Eckington Considering Historic Status
Posted by Mark Washburn on Friday, April 15, 2016 at 11:20 AM
By Mark Washburn / April 15, 2016
Comment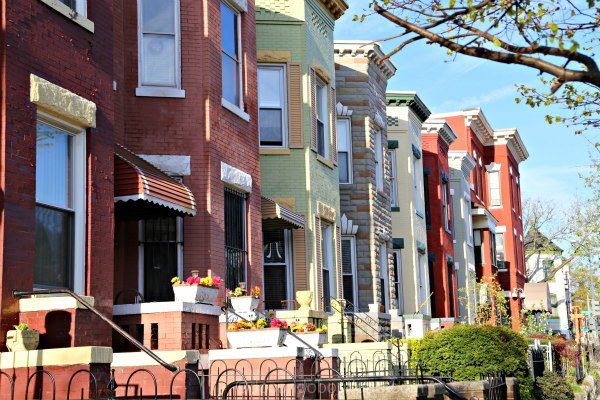 The Eckington neighborhood in DC is weighing whether to create an historic district for itself. Residents are concerned this status could hinder making changes to their homes; on the other hand, it could also mean a bump up on property values. The Eckington Civic Association is leading the drive to establish the neighborhood's future historic preservation status, and has held two town hall meetings. The next one is scheduled for May 9. Eckington is primarily a row house neighborhood between two Metro Stations and convenient bus service to downtown DC.
Under an historic district designation, residents would be limited in building additions to their homes, like extra bedrooms or pop ups, backyard bump out projects or front door and window replacements. All projects would have to first be reviewed by the Historic Preservation Review Board. The Eckington Civic Association is exploring the topic now, although no official position has yet to be taken. The exploration effort began in earnest after Bloomingdale, its adjacent neighbor, began to explore historic status. The predominant architectural style of residences in Eckington is brick row homes built in the late 1800s and is one of DC's beautiful older neighborhoods. It borders the Metropolitan Branch Trail and 4th Street, NE. Most of the development was by renowned DC architect Harry Wardman.
In other parts of the city, like 14th Street, the corridor has kept many old building and business facades and renovated with modern interiors. Other DC neighborhoods with homes in historic districts include Dupont Circle and Capitol Hill. Residents who attend its June meeting of the Eckington Civic Association will vote on whether to seek historic designation. The association then would have to go door-to-door to question everyone in the neighborhood about their position before submitting an application. Hearings then would be held, and the Board would vote. Some historical links for the neighborhood include its designation as the city's first streetcar suburb. The development of Eckington Yards is in the future, which would include 695 residential units and 77,000 square feet of retail space.