Eastern Market: A Capitol Hill Icon
Posted by Mark Washburn on Friday, July 6, 2018 at 9:10 AM
By Mark Washburn / July 6, 2018
Comment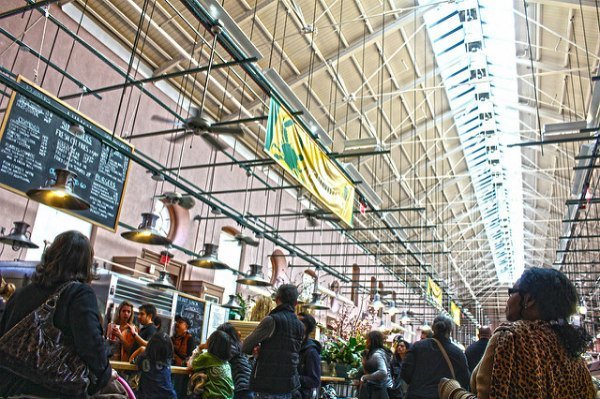 Photo: woodleywonderworks
Truly a Capitol Hill icon, Eastern Market continues to attract locals and visitors for everything from farm fresh produce and crafts to live entertainment. The vibrant marketplace is one of the oldest such locations in the entire DC area and easily a favorite for those looking for locally sourced fresh food and other items, from meat and poultry to flowers and baked goods.
On the weekends the site generates even more traffic, often with upwards of 100 vendors packing into the surrounding streets and plazas. You'll find all kinds of local produce for sale, live music plus the artwork produced by DC area artists. From jewelry to photography, there's something for just about everyone up for sale.
It's a reputation that the market's enjoyed for some time. The site's been a staple in the area for more than 130 years. Eastern Market even sits on the National Register of Historic Places.
Efforts are now underway, purportedly, to help ensure that the market stays a viable option for locals and visitors for many more years to come. This could include ensuring that more local products are sold at the market, while at the same time retaining a more diverse collection of items to appeal to a wide variety of buyers.
While the market traditionally offers up a large number of different options for sale, the market's North Hall is additionally rented out as event space. Renovated about a decade ago to the tune of $22 million, the space now offers a place for various gatherings and events, all housed in a DC area landmark.
The historic market is closed on Mondays, but open during select hours the rest of the week. It's easy to get there via the Metro Silver, Orange or Blue line, with the closest Metro stop only about a block away.