East Village In Georgetown
Posted by Mark Washburn on Monday, January 20, 2020 at 6:36 PM
By Mark Washburn / January 20, 2020
Comment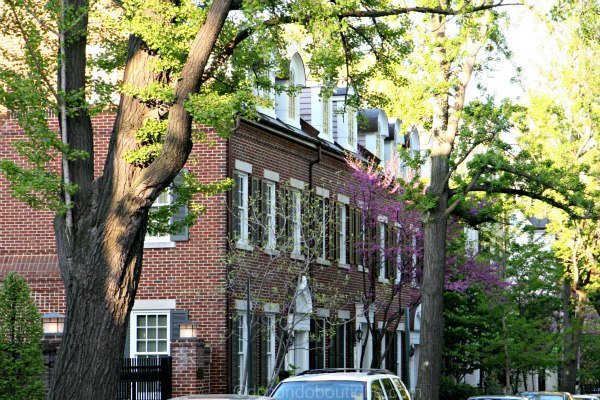 Georgetown often conjures up thoughts of tree-lined streets, beautiful homes and, of course, the waterfront. Georgetown north of M Street, however, is actually two locations: East Village and West Village.
In terms of geography, East Village means the part of Georgetown running east of Wisconsin Avenue, while West Village sits to the west of Wisconsin Avenue. While some neighborhood rumors may reference socioeconomic differences between the two, in reality that's hardly the case.
Former senators and political influencers have long called both sides of Wisconsin Avenue home. Some credit the creation of the two villages to a time when wealthy Episcopalians split off from St. John's Church on the west side and established their own Christ Church on the city's east side in the early 1800s.
To give credit to this local legend, some of Georgetown's oldest standing properties are in West Village. On the other hand, some of the city's largest estates were built in the East Village. Both villages, however, boast some incredible homes, especially some well-preserved Federal and Victorian row houses. It's common to find homes on both sides of the road priced in the millions.
It's likely the village names came to be more for a real estate reference than anything else. According to some reports, the East Village and West Village monikers weren't really even used until the 1980s and 1990s and weren't widely used in reference to Georgetown until more recent years.
Still, some buyers are particular on which local they prefer. As for life in Georgetown's East Village, residents boast about quiet streets and easy access to the closest Metro. There are also some more modern additions, like a nearby Trader Joe's and a Whole Foods Market.
On the other hand, life in West Village puts area residents closer to Georgetown University, providing plenty of great options in restaurants and bars, and some might say, more traffic.
Featured Georgetown East Village Condo Developments…