Dumbarton Place: Boutique Dupont Condos
Posted by Mark Washburn on Friday, January 18, 2013 at 9:27:32 AM
By Mark Washburn / January 18, 2013
Comment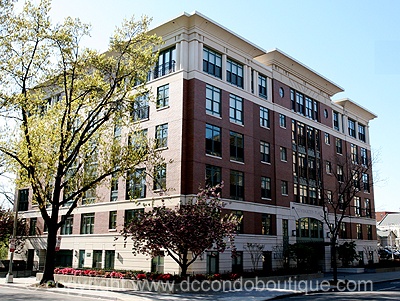 When you think of boutique DC condo developments, Dumbarton Place in Dupont Circle quickly jumps to the top of the list.  While the lion's share of Dupont's condo projects are located on busy streets surrounded by other buildings, Dumbarton Place overlooks the treasured Rock Creek Park.

Monument Realty converted the former office building that housed Congressional Quarterly into Dumbarton Place in 2005.  This six-story building with 36 units has a very upscale, intimate feel that is highly sought after in the Dupont neighborhood.  

Luxury developer finishes at Dumbarton Place include direct access elevators, over-sized windows and gourmet kitchens.  The penthouse level at Dumbarton Place features larger units with build outs and finishes worthy of a Central Park West condo.  One Dumbarton Place penthouse unit was anointed by DC Condo Boutique as DC's most manly condo.

In the last, year three units have sold at Dumbarton Place as follows:
#3: 1 BR / 1 BA / 825 SF / $565,000 ($685/SF)
#61: 3 BR / 2.5 BA /  2,496 SF /  $2.3M ($921/SF)
#4: 2 BR / 1 BA /  900 SF / $600,000 ($667/SF)
The unit #61 transaction was notable as the second most expensive condo to sell in DC in November 2012.

Currently, two Dumbarton Place condos are available for sale including a  1 BR / 1 BA / 700 SF unit listed by TTR Sotheby's International Realty for $529,000.  If you are interested in learning more about this condo development, here is a resource detailing active Dumbarton Place real estate listings.