Do Words Matter When Selling Luxury Property?
Posted by Mark Washburn on Tuesday, March 12, 2013 at 12:23 PM
By Mark Washburn / March 12, 2013
Comment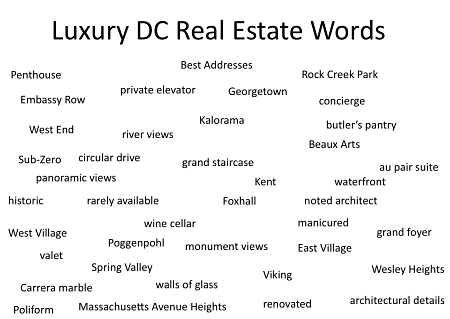 A question to ponder when selling your upscale home or luxury condo….do the words in the property description make a difference in attracting buyers and maximizing your return?

According to an article published by Business Insider titled 10 Phrases That Are Found In The Most Expensive Home Listings, the words you or your Realtor chooses for the property description can be extremely important for the transaction. This certainly makes sense as a prospective buyer typically spends a few seconds scanning the property description and looking at a couple of pictures for a particular listing. If the pictures are poor quality or the prose is uninspiring most buyers will just move on to the next listing.

Business Insider cites a Trulia study on the words to used sell properties and the particular phrases most often used in luxury listings include: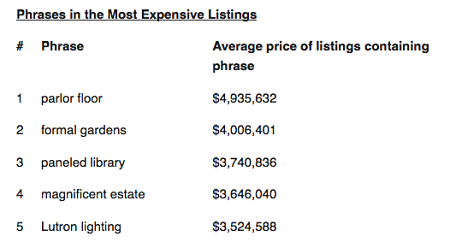 With a shortage of listings currently in the DC market, sellers in today's market are in the driver's seat. Here are some seller resources for those considering listing their DC home or condo.