Discovering the History Behind The Wharf
Posted by Mark Washburn on Friday, November 4, 2022 at 11:53:02 AM
By Mark Washburn / November 4, 2022
Comment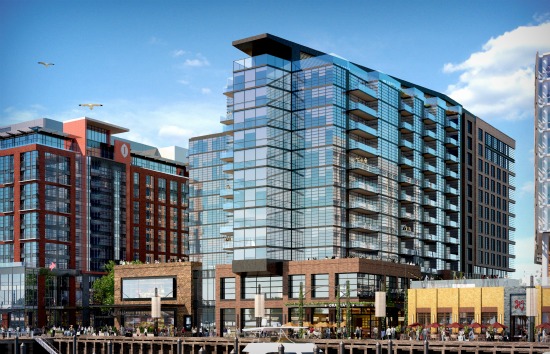 It's one of DC's hottest neighborhoods today, but The Wharf is a relatively new addition to the District. While the neighborhood has a long history, it was once quite different than it is today.
This popular mixed-use development sits on the Southwest Waterfront. Today, the area is home to trendy restaurants and shops, hotels, residential buildings, docks, piers, and marinas.
The first phase of The Wharf officially opened about five years ago, while phase two is still under development. Eventually, plans call for millions of square feet of residential, retail and entertainment space stretching along about one mile of the Potomac River.
To understand The Wharf of today, however, you need to look at its past. In the late 1700s, the area was home to an industrial shipyard, which eventually led to the opening of the Municipal Fish Market. To this day it is the nation's longest continually operating fish market.
While the area prospered in the 19th century, by the time the 20th century rolled around, the neighborhood needed something new. Around the mid-century mark, ideas came about for urban renewal.
The federal government demolished many of the structures in the neighborhood and relocated tens of thousands of people. The newly cleared land was then used for federal office buildings, housing complexes, and for construction of Highway I-395
Flashforward to the early 2000s, and District officials started pushing ahead on redevelopment, once again. The idea was to find a way to reconnect portions of the southwest quadrant with Downtown DC, making it attractive to pedestrians and further enhancing the community.
By the latter part of the decade, the new developer had most of the land necessary. Today, The Wharf is home to two condo buildings and two apartment buildings, although more are slated as part of phase two.
The area is also home to three hotels and some office buildings. As well, you'll find some live music venues, the Capital Yacht Club, water taxi service, and more.
Search The Southwest Waterfront