Discover Glover Archbold Park
Posted by Mark Washburn on Wednesday, November 14, 2018 at 2:19 PM
By Mark Washburn / November 14, 2018
Comment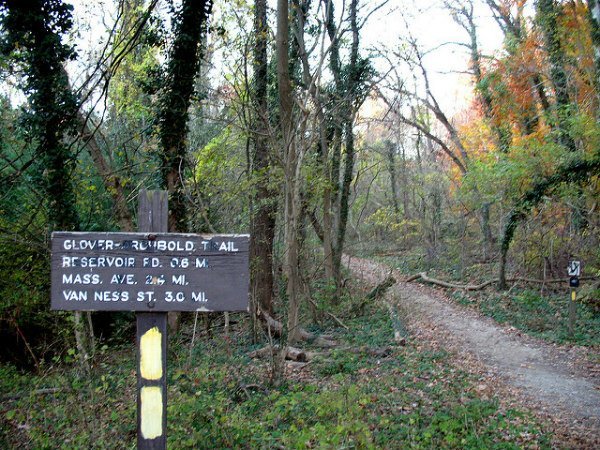 Flickr: Lauren Rauk
At more than 180-acres in size, Glover Archbold Park presents a desirable alternative for many locals and visitors hoping to escape the more urban surroundings. Found not far from Georgetown University or from several area neighborhoods, the park was originally named after two former landowners, now overseen by the National Park Service.
An extension of Rock Creek Park, the site presents a more natural location for enjoying the outdoors, from the hiking trails to the streams and the wooded terrain. Bicycles, motorized vehicles and off-leash dogs aren't allowed in the park, but it is an extremely popular location for jogging, hiking and even dog walking.
One of the most frequented locations in the region is the Glover Archbold Trail, a more than three-mile long stretch running between Tenleytown and Georgetown that was once slated for construction of a highway. Long since abandoned in that right, the trail now provides a much more peaceful attraction for park goers.
It's somewhat less crowded than other areas of Rock Creek Park, yet still offers visitors an ideal getaway from the nearby city and its more urban environment. You can generally easily access the trail via the southern entrance in Georgetown or the northern entrance in Cathedral Heights. Mostly flat, the shaded trail is also family-friendly.
The park's also a good location for admiring native and even some non-native plant life, as well as sometimes spotting small wildlife and birds. It's not uncommon to find the occasional fox, opossum or raccoon, along with cardinals, mockingbirds and blue jays in the park.
Most people use the park for hiking though, and for that it proves an ideal destination. Whether you're looking for a place to simply get some fresh air or some exercise, Glover Archbold Park is truly a hidden gem for many locals in the DC area.