Discover Deanwood in Northeast DC
Posted by Mark Washburn on Friday, January 13, 2017 at 10:05 AM
By Mark Washburn / January 13, 2017
Comment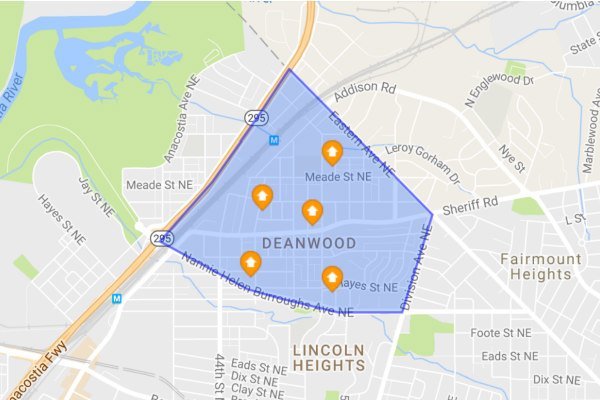 Long regarded as one of the oldest and most affordable neighborhoods in Northeast DC, Deanwood has gained ground in recent years as more and more people discover the community and with that, home prices rise. It comes as no surprise then that the Washington Post just published a list of what's in and what's out for 2017 and Deanwood made the favorable list.
Some longtime residents say they've definitely seen the transition, as home prices in the neighborhood have risen considerably just over the past few years. While at one time some sellers faced trouble even finding buyers for available homes, those same structures are now being snapped up at prices sometimes well above the asking price.
The storyline is similar to another Northeast neighborhood that recently marked record high home prices. The Brookland neighborhood has benefited from such additions as the recently opened Monroe Street Market. While the Post listed Brookland as "out" for 2017, homes there are currently priced starting in the high $400,000s with one single-family home that sold just a few months ago for almost $1.5 million, a figure some believe broke a record.
In comparison, Deanwood is filled with a mix of early 20th century craftsman, prairie, revival, colonial, neoclassical and Victorian-style homes, all mostly single-family residences with large lots. A few years back Deanwood community leaders opened up a rec center and library and the high school received a $100 million-plus facelift. The only public, all-boys high school also opened, while the New Communities Project helped restore part of the historic Strand Theatre.
The neighborhood also entertains nearby gardens and parks with an abundance of free outdoor events that bring residents together. Deanwood additionally maintains an active following of residents working collectively to ensure that longstanding neighbors are just as involved in the future of the community as those who are now moving in for the first time.
Explore Northeast DC Neighborhoods…