Del Ray Keeps It Real and Artsy
Posted by Mark Washburn on Monday, April 17, 2023 at 10:15 AM
By Mark Washburn / April 17, 2023
Comment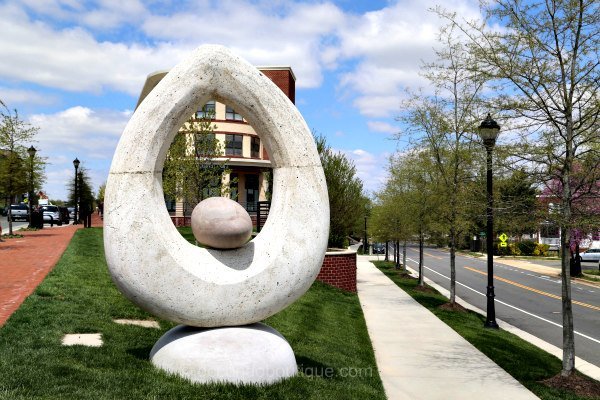 With a mix of homes, independent shops, and artistry, Alexandria's Del Ray neighborhood keeps it real and artsy. This former streetcar suburb now offers the feel of a small town, with its walkable streets and quirky vibe.
You can choose from sandwich shops, wine bars and burger joints in the neighborhood, as well as sidewalk cafes and specialty food stores in Del Ray. Many of the independent businesses in the neighborhood sit along Mount Vernon Avenue.
That's where you'll find several area restaurants, including a handful that President Obama visited while in office. While you won't find much in terms of nightlife, Del Ray does seem to attract those more interested in a coffee shop, artsy vibe.
The annual Art on the Avenue street fair commonly bringing in live music and artwork each fall. While you won't find much in terms of any chain stores in Del Ray, the neighborhood does sit close enough to the retailers of Potomac Yard Shopping Center
It's not exactly your typical suburb, but that's part of what makes the neighborhood so popular these days with young families. The laid-back neighborhood is mostly filled with single-family homes with small yards, including a mix of bungalows, Colonials, Cape Cods and Victorians.
Some homes in the neighborhood were catalog kit homes that went up in the early 20th century. Many of them were originally built for railyard workers but have since been renovated or updated in more recent years.
Demand remains high for homes in the neighborhood, as some are still more affordable here than they are in other neighborhoods, such as Georgetown. While it used to be the place many people went for starter homes, the price point has increased as of late. Still, some of the best deals are for single-family homes that need a bit of work, or for townhomes in Del Ray.
Search Alexandria By Neighborhood