Del Ray Is A Friendly Village
Posted by Mark Washburn on Wednesday, September 16, 2015 at 10:39 AM
By Mark Washburn / September 16, 2015
Comment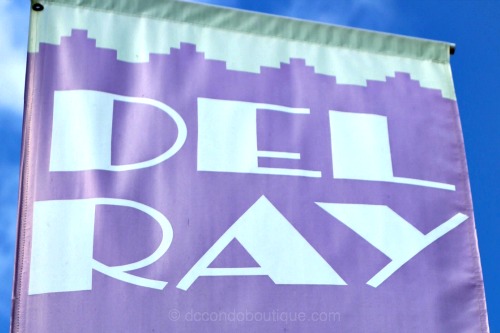 Retro Main Street is alive and well in the historic Del Ray neighborhood of Alexandria, Virginia.  Del Ray today is known as a friendly neighborhood---the type that comes to mind when you think of front porches, waving to neighbors and gathering at farmers markets to buy locally grown vegetables, flowers and baked goods.  With its village feel, a typical Saturday morning finds residents walking down Mount Vernon Avenue to a coffee shop and gathering on the outdoor patio chatting with local residents.  There are assorted antique shops, florists and eateries in the Del Ray community that binds residents together.

The style of homes in the neighborhood reflects a vintage feel with wide porches and spacious front yards that is appealing to hipsters and young families.  You will see home styles, such as Cape Cods, Victorians, bungalows, farmhouses, and Colonials dotting the landscape of Del Ray.  The boundaries of Del Ray extend to Route 1 on the east, Braddock Road on the south, East Glebe Road on the north and Commonwealth Avenue on the west.  The residential streets have an old-time atmosphere with American flags and seasonal banners flying in the wind.  The Del Ray Citizens Association holds monthly meetings with topics that reflect current local interests, such as new development.  Del Ray has a long history as a tight-knit community.  There's an annual block party on Mount Vernon Avenue with an arts festival.  The lively commercial corridor and friendliness of the neighborhood draws many buyers, especially families with young children.  Del Ray is a popular choice because it's affordable and close-in with an easy commute to D.C.

Locals hang out at the booming unique restaurants and small independent shops, as well as yoga and Pilates studios along the main avenues.  The artsy scene in Del Ray is highlighted by the annual Art on the Avenue event, and the "First Thursday" in which every first Thursday of the month a new festival takes place attracting locals and visitors for local cultural events with food, entertainment and live music.  The Birchmere music hall on the north side of Del Ray is a popular venue for live music hosting country, R&B, and folk music.  The Dairy Godmother is a family-friendly dessert destination, according to the Washington Post, that serves frozen custard and nostalgic treats to both residents and notable DC dignitaries.  The Cheesetique is a full-service restaurant famous for "the best mac n cheese in the U.S." by Food & Wine magazine and is a gourmet cheese boutique for hard-to-find cheeses and meats from around the world.