Deanwood: Value in the District
Posted by Mark Washburn on Wednesday, April 18, 2018 at 10:32 PM
By Mark Washburn / April 18, 2018
Comment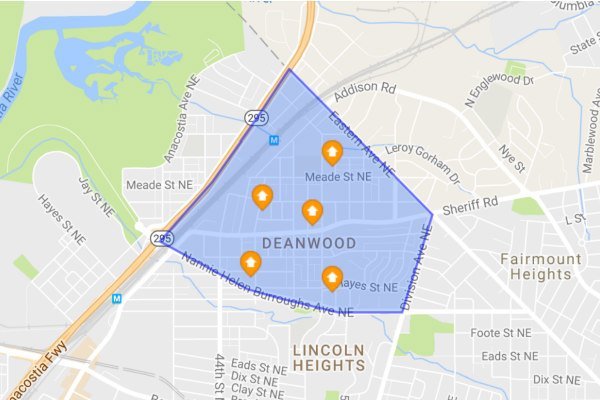 If you're searching for real value in the District, the neighborhood of Deanwood is a good place to start. At only about two square miles, Deanwood is filled with cozy cottages and duplexes. While the properties themselves are often not that large in size, the spacious yards are certainly appealing, as are the prices.
You'll find some recently refurbished homes in the area, complete with new paint and new windows but you'll also find some properties ideal for tearing down and constructing a new home, and at a more affordable price than in many other DC neighborhoods. This means along with smaller and more traditional 900 to 1,200 square foot homes, the option emerges for some larger, two-story residences.
The diverse neighborhood has greatly evolved over time, yet one that continues to retain some of its original character. While you'll find some homeowners that have stayed in the neighborhood for generations, the area is now beginning to attract more and more new residents to the neighborhood. While homes in the area once stood on the market they're now selling fast, sometimes way above asking price.
There have been other recent changes too, with the opening of a new rec center and library a few years back, plus renovations at the local high school and the opening of the only all boys public high school in the city. Yet still, other recent additions have included improvements to the old Strand Theatre, with hopes of transforming it into retail space and affordable housing.
The easy location of the area only adds to some its allure. The Deanwood neighborhood is within about a ten-minute walk of several Metro stations plus it's only about a 15-minute drive to Downtown Washington. In addition, there's also a Capital Bikeshare station in the neighborhood, adding to its convenience.