DC's Walkable Neighborhoods
Posted by Mark Washburn on Thursday, July 13, 2017 at 9:47 AM
By Mark Washburn / July 13, 2017
Comment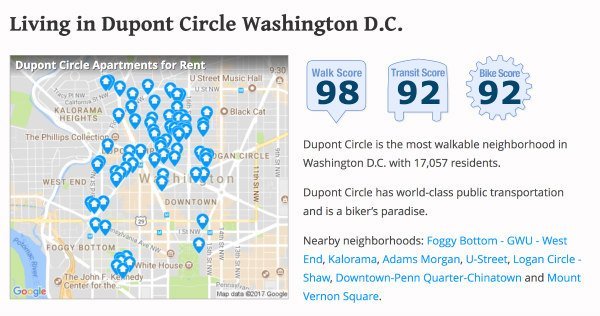 Routinely ranked as one of the nation's most walkable cities, DC prides itself on neighborhoods that allow residents to live within an easy walk of area grocery stores, shops, restaurants and even jobs. While DC already boasts many of these neighborhoods, a strong demand continues to drive new development in locations such as Navy Yard, soon be filled with thousands of new residences, retail space, parks and hotel rooms.
It's a trend that's been repeated across DC as local leaders aim new mixed-use development at bringing new life to certain neighborhoods. By transforming certain areas with new residential units, green space, walkways, grocery stores and shops, developers aim to capitalize on the high premium for walkable neighborhoods, even in a city already as pedestrian friendly as DC.
It's no surprise then that for the second year in a row, the real estate brokerage Redfin puts DC as number seven on its list of the country's most walkable cities. According to Redfin, some of the credit in DC goes to local leaders who place high priority on mixed-use development and walkability.
That theme is perhaps carried throughout other cities in the top ten too, as each city on the list for 2017 saw an increase in its Walk Score ranking. As Redfin explains it, that's indicative that even the most walkable cities in the nation, such as DC, are becoming even more walkable.
In the DC area, the neighborhoods of U Street, Dupont Circle and Penn Quarter are among those with the the highest Walk Score rankings, with each area at almost 100-percent, according to Redfin. This year's ranking puts New York and San Francisco at the top of the list, followed by Boston, Miami, Philadelphia and Chicago. After DC, the others in the top ten include Seattle, Oakland and Long Beach.