DC's Growing Millennial Population
Posted by Mark Washburn on Wednesday, December 2, 2015 at 7:21 AM
By Mark Washburn / December 2, 2015
Comment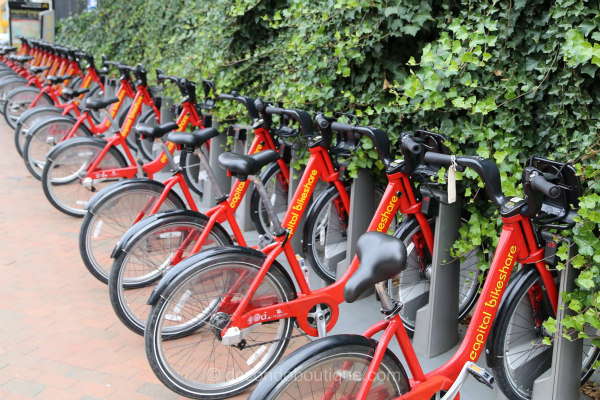 The Millennial generation in DC is growing; these are young adults under age 34.  This group rents, although they aim to buy; prefers public transportation and walking to a car; and intends to stay in the DC Metro area, if they can afford it.  The majority in this demographic do rent, and spend between $1,000-$2,500 a month.  While 67 percent rent, more than 45 percent say they expect to buy a home over the next three years, according to a survey by the Urban Land Institute.  While 38 percent live in 1-bedroom apartments, more than 10 percent of those who rent live in studio apartments.  At least 60 percent of those surveyed hope to stay in the DC region for at least 3 years in total.  The number one priority of respondents say walkability is the most important factor in where they live, and 65 percent say access to Metro is one of their top reasons for choosing or remaining in their location.

While 25 percent of renters have roommates, half would prefer to live alone.  Fifty-eight percent say they cannot afford the type and size of housing that they want inside the Beltway, and the high cost of housing in DC and the close-in suburbs inside the Beltway are limiting Millennials to stick around.  So it's no surprise then that many Millennials live with their parents.  Although more than two-thirds of first-time homebuyers are Millennials, Millennials are also the most likely to live in their parents' home, according to data by the National Association of Realtors.  For the group of Americans under the age of 34, 26 percent live at home with family and 26 percent own a home.  For people in their 30s, the trend seems to be growing to live at home.  Young adults living with their parents continue to grow---over the past 4 years, the share has risen from 24% to 26%.

Both realtors and retailers are feeling the pinch as more and more older Millennials are living with their parents (ages 25-34), at nearly15 percent---the highest number ever counted by the Census Bureau.  Currently the largest demographic group in America is the 21-25 year old age group, and the key market for home buying is 28-37.  Millennials are taking their time buying a home because they are still paying their student loans, and facing unemployment numbers higher than the overall rate.