DC's Buyers Want Walkable Neighborhoods
Posted by Mark Washburn on Wednesday, January 24, 2018 at 2:35 PM
By Mark Washburn / January 24, 2018
Comment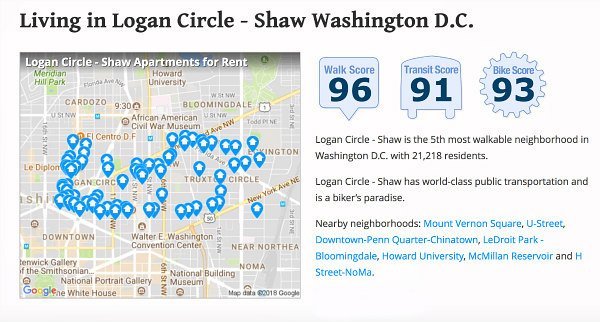 Often lured by a wide range of places to go and things to see, it seems DC buyers are also in the market for a certain type of neighborhood. In particular, walkable neighborhoods appear to be a driving force when it comes to meeting the needs and desires of current and future DC residents.
It's not just the younger generation that's seeking out a walkable neighborhood either. According to a report generated by the National Association of Realtors, more than half of those born prior to 1944 are also interested in living in a home that's simply a short distance away from local restaurants and shops. That's good news for DC, as the area recently came in at number seven on Redfin's list of the most walkable cities for 2017.
Retaining its same position as the previous year, but increasing in its overall walkability rating for the year, the top DC neighborhoods in terms of Walk Scores include U Street, Dupont Circle and Penn Quarter/Chinatown. That walkability extends to not only a neighborhood that is easy to get around, but also one that is full of opportunity for its residents.
Usually a short walk from local shops and dining, walkable neighborhoods also typically translate to less pollution and noise from traffic, while additionally providing things like more green space and adding a health benefit to residents, in terms of increasing physical activity just by walking or biking to everything. The trend of walkable neighborhoods seems to be one that's really catching on with buyers across the country, as well.
In fact, some reports suggest that it's a top consideration now for many homebuyers in general, hoping to live somewhat close to area schools, public transportation, shops and entertainment offerings. In addition, supporters of walkable neighborhoods point out that the design also often helps boost the economic viability of neighborhood shops and business.