DC Urban Gem Neighborhoods: Penn Quarter and the West End
Posted by Mark Washburn on Wednesday, July 15, 2020 at 3:41 PM
By Mark Washburn / July 15, 2020
Comment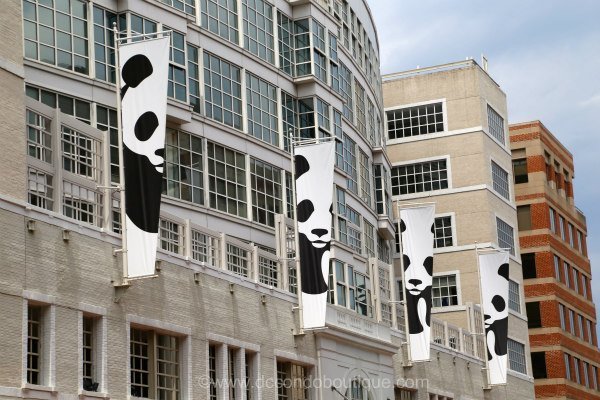 While DC boasts some great neighborhoods, you're sure to find a true urban gem when it comes to the neighborhoods of Penn Quarter and the West End. Both locations have their own distinct charm and appeal but are favored in different ways.
Virtually in the middle of it all, the Penn Quarter neighborhood includes most of the Chinatown/downtown area that's north of Pennsylvania between 5th and 9th streets NW. For years, the vibrant area was filled with restaurants, stores, theaters, offices and streetcar lines.
By the 1950s and 1960s however, many people had already fled to the suburbs, businesses closed, and the streetcar lines went away. While the neighborhood did hit a rough patch for a while, eventually developers came back.
They brought new mixed-use projects, stores, restaurants, high-rise apartments and entertainment venues to the neighborhood. Now called Penn Quarter, the revitalized area soon began attracting even more interest.
Today, the vibrant neighborhood of Penn Quarter is also home to the Verizon Center and several museums. The neighborhood additionally provides bike lanes and offers easy access to public transportation, making it appealing for Metro commuters.
Another attractive option is the West End. It sits in DC's Northwest quadrant and was once considered the westernmost portion of Washington. Historically linked to a predominantly African American community, the neighborhood can be traced back to the likes of Jazz great, Duke Ellington.
Boosted as part of an urban renewal plan in the early 1970s, the West End of today is home to foreign embassies and to George Washington University. The neighborhood also offers a number of upscale condos, high-end restaurants and luxury hotels.
Just adjacent to popular Georgetown, Downtown, Dupont Circle and Foggy Bottom, the West End also offers some Victorian rowhouses and the neighborhood provides easy access to the Metro for commuters.