DC Tops Nation for Inbound Migration
Posted by Mark Washburn on Tuesday, January 10, 2012 at 11:19 AM
By Mark Washburn / January 10, 2012
Comment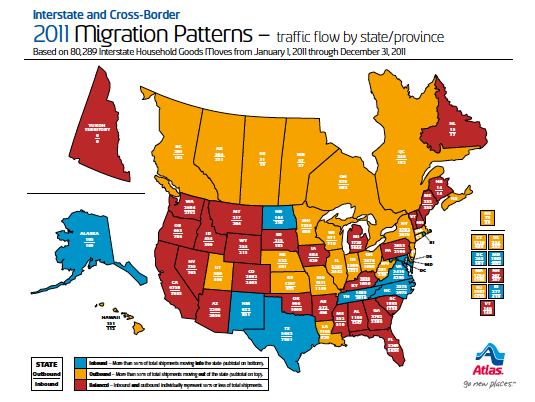 In a study recently released by Atlas Van Lines, Washington, DC led the nation for inbound migration for the fourth consecutive year. Allied's study based on data from over 80,000 Interstate moves detailed that almost two times as many people moved into the District as left. These inbound migration numbers reinforce the sentiment from our team here in the trenches where we hear from people moving to DC virtually every day.
It is no surprise that so many people are looking to move here as Washington, DC has many positives as a place to live. Topping the list is one of the strongest and most robust job markets in the nation. Over the past year, DC has been recognized with several other top national rankings including:
The biggest adjustment for those moving to DC is the cost of housing in our city. Homes and condos are very expensive compared to many other parts of the country. Here is a resource to help acquaint you with the various DC neighborhoods and currently available real estate options.