DC Tops For Community Gardens
Posted by Mark Washburn on Monday, May 4, 2015 at 6:45 AM
By Mark Washburn / May 4, 2015
Comment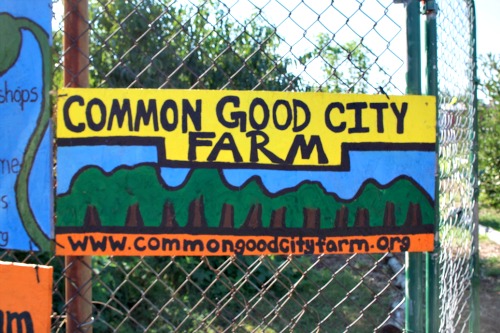 DC leads the country for local community gardens, according to a new report issued by The Trust for Public Land.  With the most community gardens per capita, DC has many plots of land often divided up into individual gardens, many owned by the city or National Park Service.  Even if residents don't have a yard, community gardens are one way to enjoy green spaces and do some plantings.  There are plenty of plots of land and volunteer opportunities in local community gardens for Washington residents with a green thumb who want to plant fruits and vegetables or even to help others.  

According to The Trust, there are more than 2,500 community gardens in the District.  The gardens can be found in all sections of the city and the parks department, which oversees more than 1,000 garden plots.  There is a very long wait list of residents lining up for a small piece of land to garden.  These parks are very popular in many major cities in the U.S. and urban areas in particular.  The Department of Parks and Recreation in DC oversees 26 community gardens in its jurisdiction.  Among the gardens throughout the District are Kalorama Garden on Kalorama and Columbia Roads; West End Garden at 25th and N Streets, NW; Friendship Garden at 45th and Van Ness Streets, NW; and Palisades Garden at 5200 Sherrier Place NW.  The Common Good City Farm in historic LeDroit Park offers garden plots, youth education workshops for low-income families.

Washington Garden magazine is the only publication specifically geared to the greater DC region gardening enthusiasts.  It's a timely local garden resource.  All up-to-date information is included.  Community gardens build community by increasing and enhancing greening across the U.S. and the District.  DC Schoolyard Greening is an organization dedicated to increasing and improving schoolyard green spaces to promote ecological literacy and environmental stewardship among students, parents and the surrounding community.  Rooting DC is an annual gathering of community gardeners in DC to exchange resources, basic gardening information and tips.  Some organizations in the city to make your community greener are City Blossoms started in Columbia Heights as an alternative for inner city kids to enjoy a safe space where they can learn and grow, featuring workshops.