DC Metro Region to Add 1 Million Residents
Posted by Mark Washburn on Monday, October 9, 2017 at 7:54 AM
By Mark Washburn / October 9, 2017
Comment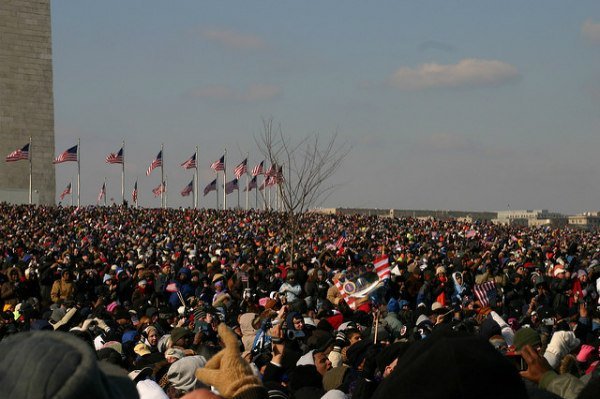 Photo: Laura Rush
If you think DC is a popular place to live, work and play now, it seems you're in good company! Recent reports suggest the DC area is so popular it's already in line for a population jump of about one million people. That's according to projections by several individuals and studies.
According to a study published last spring by the DC Office of Planning and analysis by American City Business Journals, the area's population is definitely on the rise. The latter reports that the metro's population will grow to 6.55 million by 2020, a jump of 7.4-percent, and a total of 16-percent over the next decade, meaning more than 955,000 additional residents.
In all, those figures translate to more than 7-million people living in the DC metro. The estimate also places DC as one of the top metros for growth, with the New York and LA metros both only projected to increase about 5.5-percent over the same time period.
Other figures are high, but come in slightly lower. One economist suggests there could be a jump of about 750,000 people over a ten-year span in DC. There are concerns, though, that even with that population boost there won't be enough housing to handle the increased population, resulting in some local residents being more dependent on looking outside of the District for future housing. There are also some worries about the impact such a population could have on transportation needs, public services and infrastructure.
This comes as the Office of Planning reports that the District already grew by about 100,000 residents between the years 2000 and 2015, reversing a longstanding trend that saw the population going down decade after decade. In that particular report it's also suggested that DC's population will surpass 800,000 extra people over the next decade and that the number of households with kids will only grow in the coming years, meaning more school-aged children living in the DC metro.