DC State Avenues
Posted by Mark Washburn on Saturday, July 20, 2013 at 9:05 AM
By Mark Washburn / July 20, 2013
Comment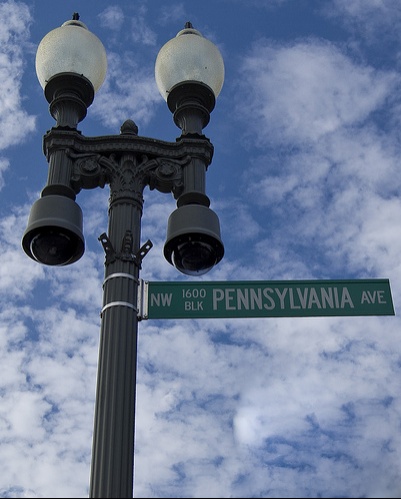 One of the first rites of passage for new DC residents with cars is to figure out the diagonal routing of the major state avenues.  One of the District's toughest driving challenges is to navigate without a GPS on Mass Ave or New Hampshire Ave through Dupont Circle.  A sign of a true Washingtonian is one that has learned the routes to avoid passing through Dupont Circle on a diagonal state avenue.

When DC was first established, the organized naming of streets---lettered and numbered---make it easy for tourists and suburban commuters to make their way through DC; but diagonal avenues with state names often confuse motorists.  Avenues with names of states---like Maryland Avenue, Pennsylvania Avenue, and New York Avenue---that run through downtown DC sometimes make it difficult to navigate because the streets skip across parks, rivers, and neighborhoods, then start up again. 

The city's quadrants are centered on the Capital Rotunda.  The original plan of the city was meant to reflect the structure of the government.  Some avenues are of greater significance than others, like Pennsylvania Avenue---the grand avenue for the home of the White House and Inaugural Parades.  Other important avenues are Connecticut, Georgia and New York; similarly, Wisconsin Avenue runs from M Street in Georgetown to the Beltway north of Bethesda.