DC Schoolhouse Conversions
Posted by Mark Washburn on Friday, February 19, 2010 at 1:32 PM
By Mark Washburn / February 19, 2010
1 Comment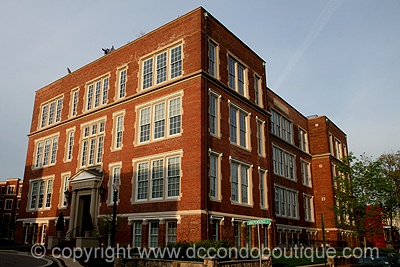 The  District is home to several wonderful condo developments whose buildings had a prior life as a DC public school.  With very limited vacant land, height restrictions and an ever-growing demand for upscale lofty condos, these school conversions are a concept that works well in the District for both the city as well as the developer.  In other parts of the country, many old and underutilized school buildings end up on the losing end of an encounter with the wrecking ball.

Common attributes of DC schoolhouse conversion projects include high ceilings, over-sized windows, exposed brick and outdoor courtyard areas.  Many school conversion projects have taken advantage of the ceiling height to create a loft environment.

Schoolhouse conversion projects have been completed throughout the District including Capitol Hill, Georgetown and Logan Circle neighborhoods. Currently units in schoolhouse conversions are available at: Bryan School Lofts $1.595M; Berret School Lofts $639,000; Lovejoy Lofts $399,000 & $438,444 and Wormley Row $1.995M

Other schoolhouse conversion projects in the district which currently do not have any active listings include: Carbery School Lofts and Lenox School Lofts.